Phulala Sugandh Maaticha, October 04th, 2021, Written Updates Of Full Episode: Kirti Suspects A Scam When A Baba Performs Miracles
Phulala Sugandh Maaticha, October 04th, 2021, Written Updates Of Full Episode: Kirti Suspects A Scam When A Baba Performs A Miracle, She Is All Set To Bust The Fake Saint.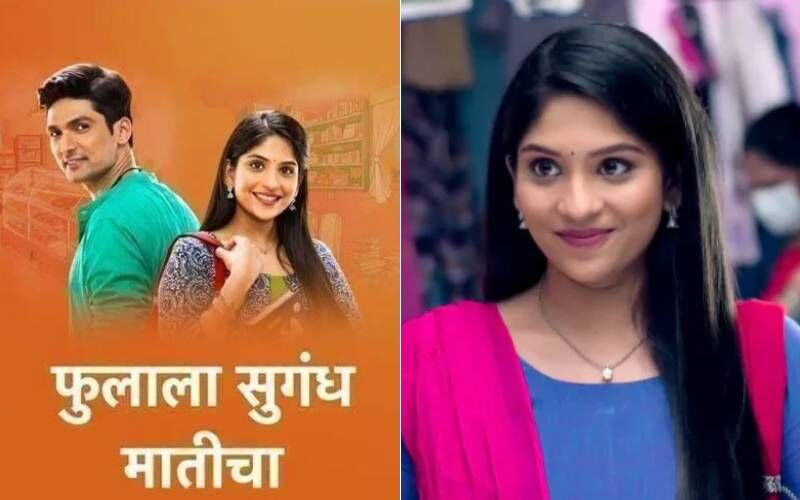 Shubham and Kirti leave the house, as Jiji Akka plans a honeymoon for them at Mahabaleshwar. But instead of going to Mahabaleshwar, Shubham and Kirti take the bus for Nagar, as Bhingri tells them. Staying in Nagar, Shubham, and Kirti ensure that Kirti doesn't miss the class, but an unusual thing happens at the class, as a Guru named Parmeshwarswaroop Baba arrives there. Saying that he had a talk with God himself and the that God said he'll appear near plot, the class stands on. His devotees gather around, as Baba is showing them a miracle.
Now, in today's episode of Phulala Sugandha Maaticha, the Baba prepares for his ritual and sits near a plot after pouring holy water on it. He then starts chanting God's name, waiting for God to appear. Further, the politicians and media, appear around the site to see Baba doing a miracle. While everyone else waits for the miracle to happen, Kirti tries to tell them that nothing is going to happen and it's all just a publicity stunt. After a while, a stone figure starts appearing from the surface and Baba says that all his efforts finally came to fruition, as God himself appeared in front of him.
While everyone including Emily and Kirit's classmates thinks that Baba truly does miracles, Kirti suspects that something else is going on there. As the miracle takes place in front of them, Baba's devotees start praising him. Further, the media covers everything on camera and asks various questions to Baba. Answering the media, Baba says that it is his responsibility to keep this place sacred and tells everyone that no normal human except God's devotees will be allowed in this place. He further tells everyone that this place will be turned into God's sacred place and all the devotees will be allowed to take his blessings.
Hearing that, the class principal tells Baba that she's also a devotee of him but what would happen to the classes if this place is turned into a sacred place. Baba replies to her sayings that it is her duty to worship the god and asks her to give him the key to the main gate of the class. Then as Emily asks him what would happen to the classes, the Baba says that God won't let anything disturb their education and the classes will still go on. Then the Principal asks one of her students to bring the keys to the main gate and asks her students to enter the class from the backdoor. Handing over the key to Baba.
On the next day, Bhau rushes to Jiji Akka yelling about the news. While Jiji Akka is working in the kitchen, Bhau tells her about the miracle that happened at Nagar. Hearing that God himself made an appearance, Jiji Akka and Bhingri get overjoyed and Bhingri rushes to watch the telecast from the scene on TV. But as she switches the TV on, Bhingri sees Kirti and Shubham in the news, as they were present at the scene. Seeing them, Bhingri realizes that no one knows that Kirti and Shubham are in Nagar and if Jiji Akka finds out they'll be in big trouble. Thus, she takes out the cable wire and shuts the TV down. Bhau and Jiji Akka appear in front of her and Bhingri lies to them saying that the TV shut down itself, suddenly.
On the other hand, Shubham and Kirti are glad that Bhingri gave them a nice idea but Kirti feels guilty about lying to Jiji Akka. She also feels bad that her class got canceled. Kirti then questions Shubham about Parmeshwarswaroop Baba's miracle and Shubham tells her everything he knows about him.
Image source: Hotstar