Phulala Sugandh Maaticha, Spoiler Alert, October 05th, 2021: Jiji Akka Arrives At Nagar With Bhau And Bhingri
Phulala Sugandh Maaticha, Spoiler Alert, October 05th, 2021: Jiji Akka Arrives At Nagar With Bhau And Bhingri. Further, Kirti and Shubham barely miss Jiji Akka without knowing.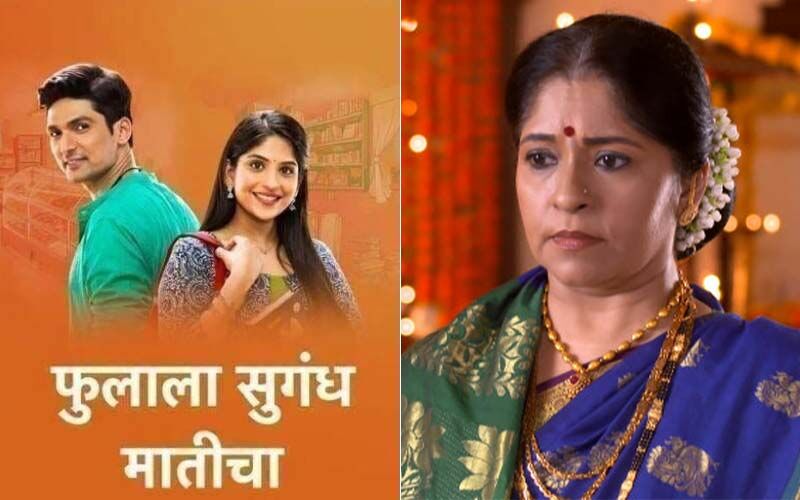 Parmeshwarswaroop Baba arrives at Kirti's classes and starts a ritual at a particular plot near the class. As his devotees gather around, he tells them that God has relied a message on him that he's going to appear in this particular place. As he sits and chants God's name near the spot, a figure appears out of the ground. While everyone believes his miracles, Kirti suspects that something else is going on there. While answering the media's questions, the Baba mentions that this place shall be turned into a sacred place and no normal human except God's devotees shall be permitted to enter the premise. Then, as the class principal tells him about the class, Baba replies that the classes won't be disturbed, but he's going to need the keys to the main gate of the premises. Agreeing with him, the principal hands the keys over to him, asking her students to enter the class from the backdoor.
On the next day, Bhau tells Jiji Akka and Bhingri about the miracle that happened at Nagar. Bhingri then rushes to watch the news about it and finds out that Kirti and Shubham are also in news, as the incident happened near Kirti's classes. Bhingri then saves the day by taking out the cable wire before Jiji Akka arrives there. Meanwhile, Kirti expresses her suspicion about the incident that happened near the class to Shubham and Shubham then tells her everything he knows about the Baba.
Further, in tomorrow's Phulala Sugandha Maaticha episode, seeing that God himself appeared in Nagar, Jiji Akka and Bhau decide to go see the miracle themselves. Thus, they leave for Nagar and knowing that Shubham and Kirti will get into trouble if Jiji Akka sees them, Bhingri tags along with Jiji Akka and Bhau. While Jiji Akka is enthusiastic about visiting the sacred place, Bhingri worries about her accidentally seeing Kirti and Shubham.
Further, reaching Nagar, Bhau's stomach starts aching and he tells Jiji Akka, but Jiji Akka doesn't listen to him. Further, Shubham and Kirti arrive at the classes where the sacred place is situated. To enter the class, Shubham and Kirti pass from the same route, as Jiji Akka and Bhau came, but didn't notice each other. As Jiji Akka stops at a shop, she doesn't notice Shubham and Kirti passing by her. And meanwhile, Bhau keeps telling her about his stomach problem.
Image Source: Hotstar