Phulala Sugandh Maaticha, October 12th, 2021, Written Updates Of Full Episode: Jiji Akka Embarrasses Kirti In Front Of Neighbours
Phulala Sugandh Maaticha, October 12th, 2021, Written Updates Of Full Episode: Jiji Akka Embarrasses Kirti In Front Of Neighbours - Bhau and Shubham are speechless!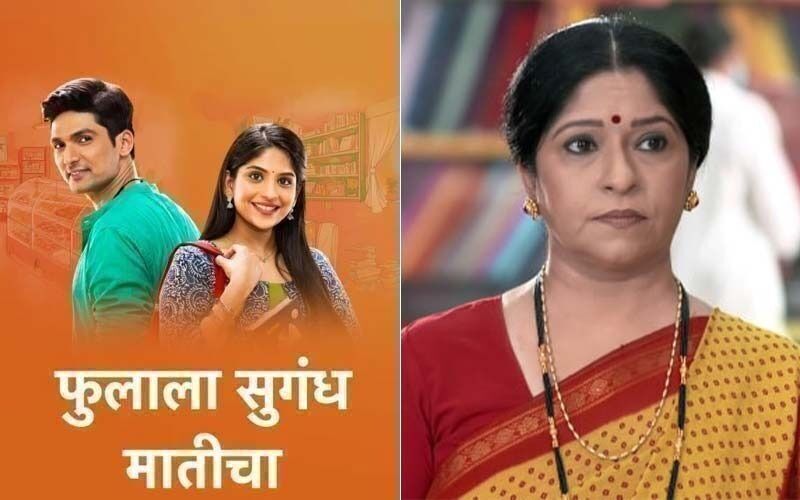 Bhau berates Jiji Akka, making her realize what Kirti has done for the family. Hearing his words, Jiji Akka swallows her pride and gives Kirti, permission to become an IPS officer. But her permission also has a clause according to which she'll only ignore three of Kirti's future mistakes. After that, if Kirti commits even a single mistake then she'll have to do whatever Jiji Akka tells her to do.
Now, in today's Phulala Sugandha Maaticha episode, Jiji Akka asks Sonali, Kirti, and Bhingri to finish up the work in the kitchen as she's invited some guests. While everyone wonders about the guests, Kamla Mavshi arrives with other neighboring women, in front of the door. Jiji Akka welcomes Kamla Mavshi and others, telling them that she has good news from Kirti. While Jiji Akka fails to mention the really good news, the neighbors take it as Kirti is going to be a mother. Thinking that it is a baby shower, the neighbors get ready to celebrate it in a traditional way, while Jiji Akka stands at the door waiting for someone. Looking at everything, Bhau and others wonder what is going on. While Kamla Mavshi bestows her blessings upon Kirti, Kirti calls Jiji Akka and Jiji Akka stops Kamla Mavshi, saying that the reason is something else. While everyone questions Jiji Akka, Shubham appears at the door. Answering everyone's questions Jiji Akka brings out the police uniform that she had asked Shubham to bring. Bestowing the police uniform on Kirti, Jiji Akka starts praising her in front of Kamla Mavshi and others.
While the neighbors wonder what is happening, the Jamkhedkars realize that this is Jiji Akka's way to reflect her anger, as she's intentionally doing this. While Jiji Akka is praising Kirti in a criticizing tone, Kirti feels embarrassed and sits there quietly. Kamla Mavshi tries to tell Jiji Akka that her actions don't match her feelings, but Jiji Akka still goes on and boasts about her daughter-in-law's abilities in front of everyone. Making Kirti more embarrassed Jiji Akka also salutes her in front of everyone and putting more fuel in the fire, Sonali also does the same thing. Seeing all this Kamla Mavshi starts criticizing Jiji Akka's challenge and Jiji Akka unwillingly contradicts her, boasting about Kirti's dreams and happiness.
Bhau and Shubham try to stop the scene but Jiji Akka doesn't listen to them. After being embarrassed in front of everyone, Kirti stands up and removes the hat, and apologizes to Jiji Akka. She tells her that she'll never talk about her dream and starts tearing up. Jiji Akka asks her what she is saying and asks her not to give up on her dream. As Kirti says that she doesn't want to become an IPS officer, Jiji Akka grabs her hand. While Shubham tries to stop her, Jiji Akka shuts him up and drags Kirti into her room.



Image source: Hotstar