Anupamaa Spoiler Alert: Anupamaa And Vanraj Decide To Mend Their Differences; Former Refuses To Work With Anuj Kapadia
Anupamaa decides to quit her job leaving Anuj Kapadia shocked.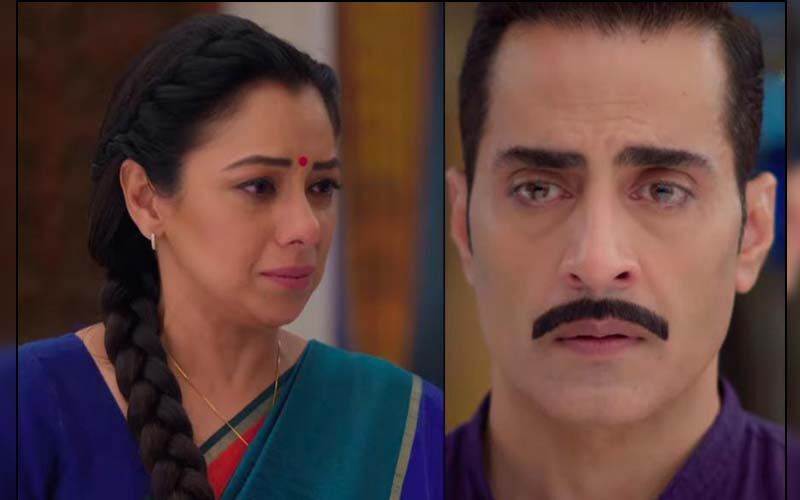 The current episodes of Anupamaa are high on drama and entertainment. A lot is happening in the lives of Anupamaa, Vanraj Shah, Kavya and Anuj Kapadia. Recently, we saw that after Kavya took up a job at Anuj Kapadia's company, Vanraj couldn't bear it and in anger, he ended up hurting himself. When Anupamaa tried to clean his wound, he pushed her. Vanraj and Anupamaa's daughter Pakhi saw this and wasn't pleased. She had an emotional breakdown.
In the upcoming episode, Vanraj and Anupamaa will have a conservation and they will come to a conclusion that they'll never let their differences affect their kids. The viewers will see Anupamaa and Vanraj forgetting their enmity and trying to stay cordial to each other.
After Pakhi's emotional outburst, Anupamaa will inform Anuj Kapadia about her decision to quit the job leaving him shocked. She will make him understand that the reason she is quitting her job is because her kids are getting affected by whatever is happening in the house. On the other hand, Kavya, who believes in the practicality of the situations, has no clue that Anupamaa and Vanraj would be mending their differences after the Pakhi incident. It will be interesting to see how Anuj will react in this situation. ALSO READ:
Anupamaa Spoiler Alert: Vanraj Shah Feels Jealous Of Anupamaa And Kavya Teaming Up To Work For Anuj Kapadia
Anupamaa stars Rupali Ganguly, Sudhanshu Pandey, Gaurav Khanna, Madalsa Sharma, Alpana Buch, Paras Kalnawat, Muskan Bamne, Nidhi Shah, Tassnim Sheikh, Shekhar Shukla, Anagha Bhosale, and Aashish Mehrotra. The show has been continuously topping the TRP charts.
Image Source:Instagram/starplus