Phulala Sugandh Maaticha, September 16th, 2021, Written Updates Of Full Episode: Shubham And Kirti Can Get Exposed For Lying To Jiji Akka
Phulala Sugandh Maaticha, September 16th, 2021, Written Updates Of Full Episode: Shubham And Kirti Can Get Exposed For Lying To Jiji Akka. Bhingari gets worried and prays that there should be no encounter of Jamkhedkar's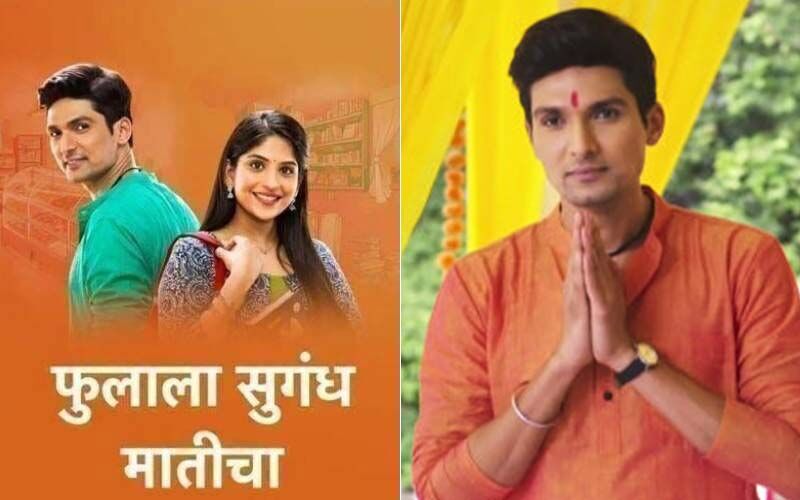 In today's episode, Jiji Akka looks disappointed with her sons as they are not interested to visit Nagar with Jiji Akka for the darshan of Avtar Swaroop. While cleaning the courtyard with Bhingari, one of their neighbors Kamla comes and teases Jiji Akka that they all are going to visit Avtar Swaroop to Nagar. That hurts Jiji Akka and she gets stubborn to visit Nagar.
She asks Tushar to accompany her for the darshan of Avtar Swaroop, but Tushar gets panics. As a matter of fact, Tushar's girlfriend Emilee's night classes are opposite the venue of Avtar Swaroop and Tushar does not want Emilee to meet his parents now. So, he calls Emilee and informs her that she should not come to the event. But she plans differently.

Well, the Jamkhedkar's anyhow arranging their travel to Nagar. Jija Akka, Bhau, Tushar, Bhngari, and Sonali travel to Nagar and discuss what they pray to Avtar Swaroop? Meanwhile, Bhingari prays that unaware Shubham and Kirti should not encounter Jamkhedkars on Avtar Swaroop venue as it is opposite to Kirti's night classes.
Co-incident is Emilee is a classmate of Kirti in the night classes in Nagar and she decides to meet Tushar's parents at the event. So, Emilee who is modern and always wears western outfits, requests Kirti to borrow her saree as she is meeting for the first time with Tushar's parents and she wants to impress them in an Indian outfit. But Kirti explains to her that she should not lie and meet them in whatever outfit she is in. She gets impressed with the honesty of Kirti and takes their leave. While talking, In a hurry, Emilee leaves her wallet in the night classes and Kirti finds that, so Shubham and Kirti decide to return Emilee's wallet who is in the venue of Avtar Swaroop.
Kirti and Shubham come to the venue of Avtar Swaroop and try to find Emilee. But unfortunately, Kirti sees Jamkhedkars in there and She and Shubham want to escape but in hurry, Kirti drops Emilee's wallet and Jija Akka notices that a woman has dropped her wallet. Jija Akka calls that lady to pick her dropped wallet and she is not aware that the woman is Kirti. She goes after them and insists to pick the wallet. Then, Shubham and Kirti fail to escape from there and they have to turn their faces towards Jija Akka that stuns Jamkhedkar's family.
Image Sources: Hotstar