Phulala Sugandh Maaticha, September 17th, 2021, Written Updates Of Full Episode: Kirti Refuses To Go To The Coaching Center
Kirti is touched by Shubham's love to fulfill her dream. But, Kirti observes the students at the coaching center and refuses to attend the class.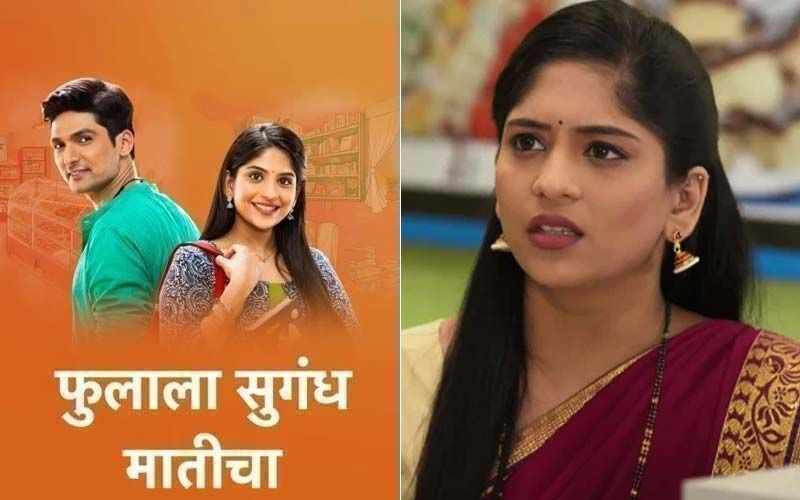 Today's episode starts with Shubham's motivation to attend the class of preparing for UPSC exams. Shubham is putting all possible efforts into cracking the competitive exams by Kirti. For a moment, Kirti finds herself on cloud nine by seeing that her dream may take a shape, but she immediately realizes that by betraying Jija Akka there is no feeling of winning. She recalls the expectation of Jiji Akka, she says that she wants to see Kirti's child in her lap. Kirti also promises Jiji Akka to give up her dream of becoming a Police Officer.
Shubham and Kirti put themselves into a long discussion and stand their ground. Shubham also tells her that he will bear all the consequences of lies but Kirti says she is equally responsible for the situation and in the past, her brother Sagar also cheated but Jiji Akka accepted her with a big heart. So, they should not repeat such deeds where Jiji Akka will be hurt again.
Kirti tries to convince Shubham that Jiji Akka has accepted Kirti as her daughter. Moreover, Jiji Akka never hides any emotion or expectation from her. Jiji Akka always wanted a responsible daughter-in-law, which she revealed to Kirit's parents as well. So, cheating with Jiji Akka is completely irrational.
However, Shubham also reveals that he is also not very happy while deciding to cheat Jiji Akka but he is confident that whenever Jiji Akka knows the fact she will understand us and both of us will bear her anger. But, Kirti does not get convinced with Shubham's contention and she insists on going back home.
Meanwhile, Sonali tries to drink the whole syrup given by the fake Ayurvedic Doctor Chitravati but Vikram interrupts her and alerts her of the bad effects of the overdose of the medicines.



Image Source: hotstar