Phulala Sugandh Maaticha, Spoiler Alert, 09th July 2021: Kirti Dreams Of Becoming An IPS Officer
Phulala Sugandh Maaticha, Spoiler Alert, 09th July 2021: Kirti Dreams Of Becoming An IPS Officer - Kirti thinks again about her dream of becoming an IPS officer as her mentor asks her not to give up.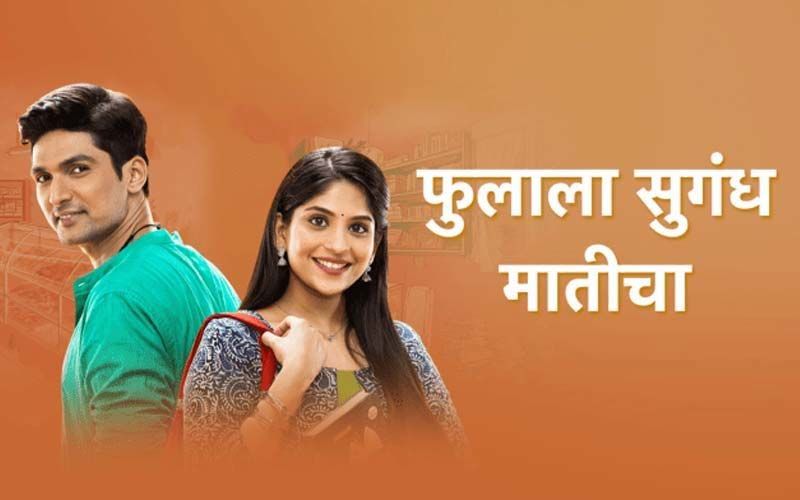 Everyone congratulates Shubham for winning the IBC trophy. But the person who seems to be the happiest one is Kirti. Shubham and Kirti share a beautiful moment with each other while they are in their room. As Kirti feels happy and proud of Shubham, Shubham feels guilty because the same enthusiasm was not shown by everyone when Kirti had come 3rd in the state in her Degree examination. But Kirti tells him to leave those things behind, as she surprises him by framing the news article of his win. On that Shubham reacts in a surprising way, saying that she has copied him as Shubham shows her that he has also framed her result and photograph from the newspaper when she passed her degree exam with 98%.
Further, the Kirti meets Jiji Akka and Bhau. Bhau reminds her to call Bhingri's neighbor and Kirti brings Bhau's diary to see the contact number of Bhingri's neighbors. But diverting her, Sonali steals Bhau's diary to save herself from trouble. Then the DCP arrives at Jamkhedkar's and meets Shubham. Congratulating him, the DCP tells Shubham that they had planned to arrange a big ceremony for Shubham. But they couldn't do it because some terrorists have infiltrated the area and the terrorist attack can happen at any time.
Further, in tomorrow's Phulala Sugandh Maaticha episode, Kirti gets curious to know more about the curious. Fearing that something like what happened to her parents will happen again, Kirti meets her mentor. While talking to her, Kirti's mentor asks her about her dream of becoming an IPS officer. But Kirti tells her that her dream might not come true. The mentor gets surprised to see that Kirti has given up on her dream and tells her that becoming an IPS officer is not a dream worth giving up. She asks Kirti to tell her family members about it as Kirti hasn't told them yet.
Kirti returns home after speaking with her mentor. And while she is getting ready in her room, Shubham enters. Telling her that Jiji Akka gave him a chain as a gift, Shubham tells her that everyone gave him something except Kirti herself. And he asks for a gift from her to which Kirti replies asking him what does he want. Then the couple shares a romantic moment with each other as Shubham admires Kirti.
Image source: SpotboyE