Phulala Sugandh Maaticha, Spoiler Alert, 3rd August 2021: Kirti Decorates The Room To Welcome Her Newborn Niece
Phulala Sugandh Maaticha, Spoiler Alert, 3rd August 2021: Kirti Decorates The Room To Welcome Her Newborn Niece. Missing her so much, Shubham keeps calling Kirti while she is working.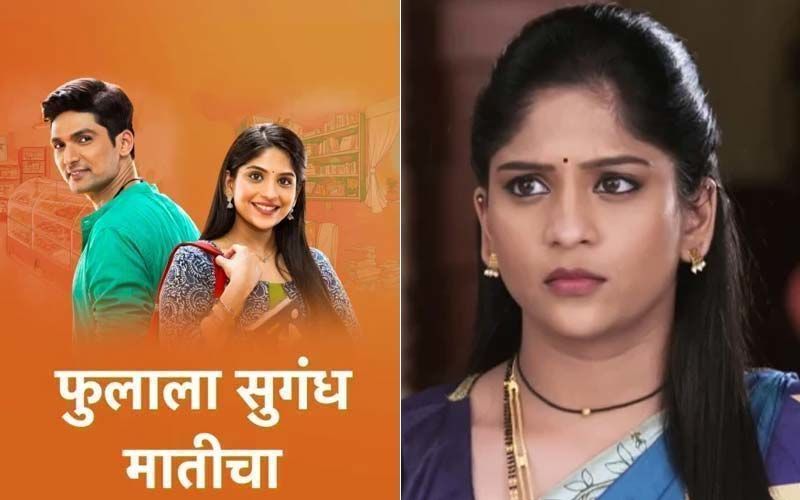 Kirti makes the whole Jamkhedkar family proud by showing her courage and saving the town from a terrorist attack. Praising her mighty work, the DCP informs the Jamkhedkars that the Police department has organized an honor ceremony for Kirti. He gives the invitation card to the family and asks them to attend the ceremony. Extremely overjoyed by this news, Shubham shows his happiness in front of everyone. Bhau and everyone else also seems to be overjoyed by this news, except Sonali and Jiji Akka. While Sonali seems to be feeling jealous of Kirti, Jiji Akka seems to be upset that her daughter-in-law is not a housewife. Further, Kirti gets a call from Sagar telling her that she's become an aunt. Kirti feels so happy that her brother has a girl child.
Kirti hugs Shubham out of happiness without knowing that Jiji Akka is around. Jiji Akka scolds the couple but calms down as Kirti and Shubham tell her the good news. Jiji Akka feels happy that Sagar became a father. But while praying for the mother's health, Jiji Akka says that a boy child would've been better as he would've become the support of the family. Hearing that Kirti explains to her no one thinks like that nowadays. And that a girl can also support her family. Jiji Akka refuses to acknowledge her ideals, but Kirti and Shubham try to explain them to her. Further, Kirti asks Jiji Akka if she can go to her brother's house to help her sister-in-law.
Further, in tomorrow's Phulala Sugandha Maaticha episode, Jiji Akka criticizes Kirti for her poor house skills. As she does that, Kirti and Shubham think that Jiji Akka won't allow Kirti to go, but the opposite happens. As Jiji Akka gives permission to Kirti, Kirti and Shubham quickly start with their preparation. Kirti packs her bag and while doing that, Shubham tells her that he won't be able to live without her and asks her to come back soon. Kirti teases him saying that she'll stay for a longer period. After that Shubham goes to accompany Kirti to her brother's house but gets stopped by Jiji Akka.
Upon asked where is he going? Shubham tells Jiji Akka that he's accompanying Kirti to her brother's house. Jiji Akka asks him not to go while asking someone else to tag along with Kirti. Shubham gets upset about it. Further, after arriving at her brother's house, Kirti starts decorating the room for her newborn niece and her mother. While she is working she constantly gets calls from Shubham, as he seems to be missing Kirti so much. Seeing that he is missing her so much, Kirti intentionally teases Shubham saying that she's getting disturbed in her work because of him. The couple then has a beautiful moment while missing each other.



Image Source: Instagram/fulala_sugandh_maticha_oficial, hotstar