Phulala Sugandh Maaticha, Spoiler Alert, 3rd June 2021: Shubham Saves Kirti's Life By Jumping In A Lake
Phulala Sugandh Maaticha, Spoiler Alert, 3rd June 2021: Shubham Saves Kirti's Life By Jumping In A Lake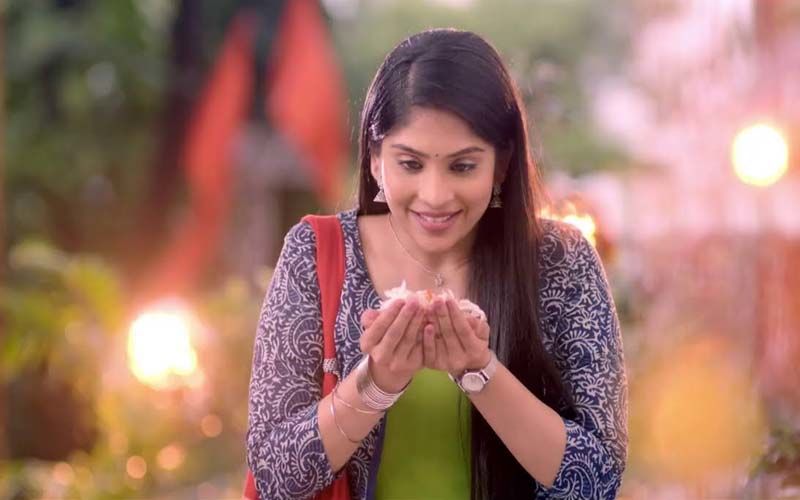 To everyone's surprise, Lilly votes for Shubham! The black apron of Shubham is taken away and he becomes the contestant entering the safe zone going in the next round of India's Best Cook. Still nervous, Shubham joins the safe zone contestants. The judge points out that he is merely lucky as Lilly voted for him. He has to work hard to qualify all the next steps. Kirti tries to assure Shubham that he can still achieve the winning title.
This competition has stressed Shubham a lot and he keeps thinking about all the insults he had to face. The Jamkhedkars take Shubham out for sightseeing but he is not in a good mood. While roaming in the historical places, the family is enjoying but Shubham is still nervous. Kirti starts a fun conversation with him and tries to distract him. But since his life has been all about cooking, he is unable to think of anything else other than the competition.
In the next episode, Shubham's hand freezes. His stress affects his body function and his hand goes into a shock. Unable to lift a single cup, Shubham fears he is unfit for the competition. This is when Jiji Akka flares up. She decides Shubham will go back home with the family this instant.
Kirti asks Jiji Akka for one more chance. She takes Shubham out for boating and jumps in the water. Shubham who is unable to move his hands jumps to save her and ends up finding the courage to save his wife. His hands start moving again and he saves Kirti too!
Image source: Hotstar