Phulala Sugandh Maaticha, Spoiler Alert, August 14th, 2021: Jiji Akka Praises Kirti, As She Considers Family Before Rewards
Phulala Sugandh Maaticha, Spoiler Alert, August 14th, 2021- Jiji Akka praises Kirti, as she considered family before her award. Meanwhile, Shubham tries to make Kirti tell him what her dream is from her own mouth.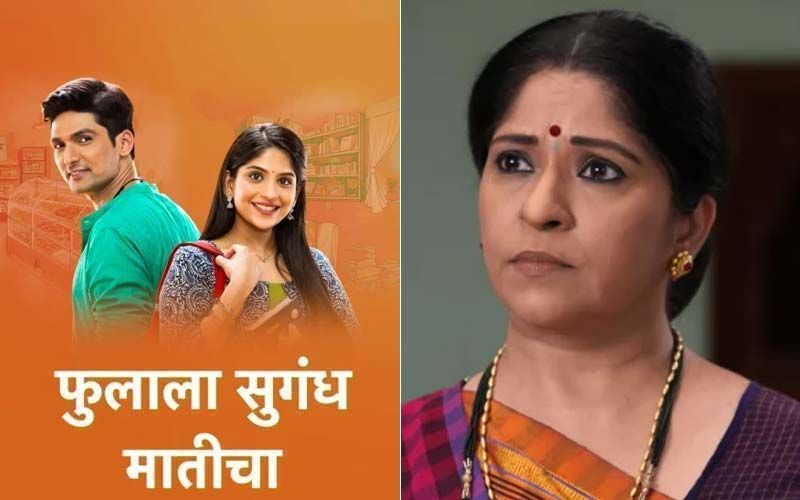 Shubham learns about Kirti's dream at her felicitation ceremony. As he learns about his dream, Shubham gives an amazing speech, while praising the qualities of his wife. After the ceremony is over, Shubham asks Sagar about Kirti's dream. Sagar then tells him everything and apologizes to him for not letting him know this before and for ruining the dream of his own sister. Meanwhile, Kirti finds out about Sonali's truth as she finds out lemon seeds in milk indicating that someone intentionally spoiled the milk. Further, Kirti accidentally gets hurt while cooking and Sonali rushes into the kitchen to see her. As she reaches Kirti, Sonali starts talking about how women don't need awards and praises in their life. Kirti stops her at a moment telling blaming her for intentionally spoiling the milk. Sonali tries to escape the blame by saying that it must've got spoiled because of Kirti's poor culinary skills. But as Kirti stares at her with an angry look, Sonali finally gets caught. Further, while returning home, Shubham keeps getting flashbacks from all the times Kirti proved herself worthy of being a policemen officer. Returning home, Shubham hands Kirti over, her award. At that time, Jiji Akka returns with Bhau and Janhavi. Seeing Shubham and Kirti in the kitchen, Jiji Akka scolds both of them. But a Shubham tries to tell Jiji Akka that Kirti never attended the ceremony, he gets stopped by Bhau. But as Jiji Akka learns that Kirti was preparing Vada Pav, she wonders who attended the ceremony then.
Further, in tomorrow's Phulala Sugandha Maaticha episode, Jiji Akka asks Kirti if she was at home, then who attended the ceremony? Shubham tells her that she was home taking care of Sonali and he received the award on her behalf. Jiji Akka then praises Kirti saying that she proved herself to be a worthy daughter-in-law of Jamkhedkar's family as she considered her family before the award.
Further, Shubham talks to Kirti about his dreams, trying to make her tell him her true dream. But as he fails to get it out of her, Shubham wonders why isn't she telling him about her dream.




Image source: Hotstar