Phulala Sugandh Maaticha: Jiji Akka Returns Pen To Kirti As Her Dream But Assures That Her Conditions Are Still The Same
Phulala Sugandh Maaticha: Jiji Akka allows Kirti to continue her studies and returns her pen as a dream of her life, but warns about the conditions she imposed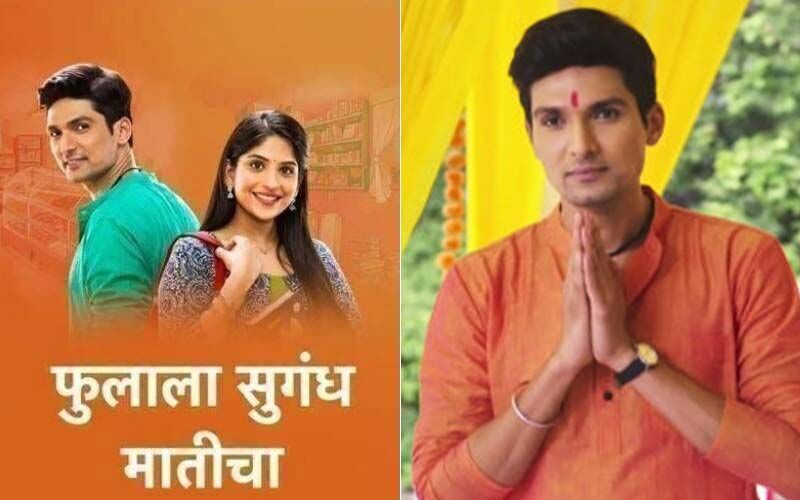 As we see in today's episode that, Kirti not only saves the life of Jamkhedkar's but also saves the place of class from fraud Baba. The owner of the class praises Kirti and congratulates Jamkhedkar for her courage. Bhau and Shubham reciprocate the feeling of everyone and return home.

Shubham regains all his clients, he is getting orders back and one of his clients apologize for their misbehavior with the family because of the false influence of fraud Baba. Meanwhile, Kirti comes with a box of breakfast. She looks very happy and Shubham tries to find the reason behind this. She reveals that she is happy for being successful in creating a space in Jiji Akka's heart. Then, they indulge themselves in a children's game and Kirti wins the game, Shubham feels happy even losing the game. Shubham and Kirti are celebrating their first wedding anniversary. Shubham gifts Kirti a very beautiful handmade greeting card that makes Kirti very emotional. Kirti gifts an Apron to Shubham. Shubham feels happy seeing this gift as it is really needed while working.
In the upcoming episode, Although, Jiji Akka returns the pen which she has taken back from Kirti to give up her dream of being a police officer. But, Jiji Akka allows her to continue her studies as a gift of her first wedding anniversary. However, Sonali looks disappointed as she lost the ornaments and thinks that till now all the earthen pots are safe, as Kirti has not committed any mistake. Jiji Akka notices that Sonali is upset and why is she staring at earthen pots. She reveals all are intact and probably coming forward there is no need for these pots. But, Jiji Akka assures that even if Kirti saves all of us from disrupting the family, still the condition is same.
How Kirti and Shubham will react to Jiji Akka's statement? What Bhau will suggest to Jiji Akka? Stay tuned for more updates on your favorite TV show Phulala Sugandh Maaticha.