Phulala Sugandh Maaticha, Spoiler Alert, September 22nd, 2021: Jiji Akka Request Kirti Shubham To Stop Selling Out His Dreams
Phulala Sugandh Maaticha, Spoiler Alert, September 22nd, 2021: Jiji Akka Request Kirti Shubham To Stop Selling Out His Dreams. Agreeing with her, Kirti rushes towards Shubham to stop him from signing the contract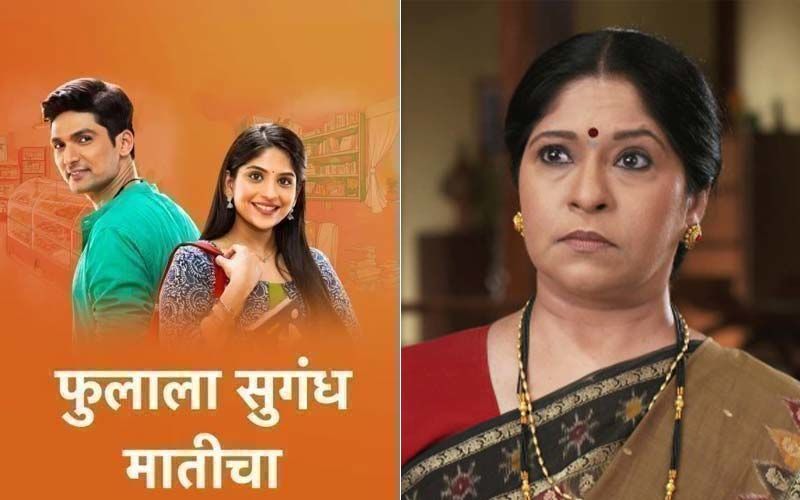 Shubham gathers everyone in the house and tells them about the offer that he received from a businessman. As he tells everyone that he'll be receiving a huge amount of money in exchange for his recipe and name, everyone gets happy except Kirti and Jiji Akka. Both of them feel troubled by the fact that Shubham would have to quit cooking and shut down his shop according to the contract, but this fact doesn't bother others. Hearing his siblings, Shubham takes the decision to accept the contract and goes to his shop. Meanwhile, Sonali gets successful in hiding Chitravati's identity from Vikram, but her actions only make Vikram more suspicious of her.
Vikram then reaches home, telling Jiji Akka about the increased number of thieves. He then observes Sonali's reaction. Further, he asks Jiji Akka if she didn't like Shubham's decision, as she looks troubled. Jiji Akka tells him that cooking is Shubham's identity and everything and the fact that he'll have to sell his identity in order to gain huge amounts of money is unacceptable to her. Vikram then tries to convince her that it's the right decision and Bhau also supports him. Meanwhile, Kirti tries to stop Shubham from taking such a rash decision, but Shubham doesn't seem to understand. As she tries to tell him that this decision would make him unhappy even though his family will be happy, Shubham tells her that he's learned this from her only.
Further, he tells Kirti that everything depends on her, as he'll change his decision only if Kirti decides to continue her study. As Shubham presents this offer, Kriti feels troubled.
In tomorrow's Phulala Sugandha Maaticha episode, Kirti returns home and Jiji Akka rushes to her. As Shubham goes to sign the deal, Jiji Akka asks Kirti about her responsibilities as Shubham's wife. Requesting Kirti to stop Shubham from signing the deal, Jiji Akka tells her that Shubham will lose his identity, once he signs the contract.
Hearing that Kirti is put into a troubling situation, but Kirti makes her mind. She rushes to the businessman's office and stops Shubham just when he's about to sign the contract. As Ashish the businessman sees Kirti coming, he realizes that he's going to lose a heavy deal, as it can be seen on his face.
Image Source: Hotstar