Popular Marathi Actress, Dancer, And Host Prajakta Mali Turns Poet With The Launch Of Prajaktaprabha Her Self-Authored Poetry Collection
From actress to Pet and from poetry to prayers, here's how the popular TV host Prajakta Mali developed herself!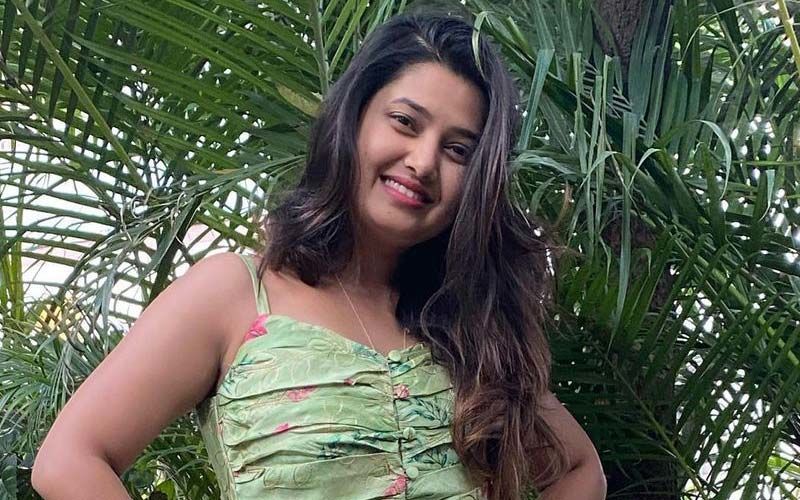 Prajakta Mali is an epitome of elegance and when the Television shoots have been canceled due to the Covid-19 pandemic, the actress seems to be enjoying the lockdown phases with her creativity. "Maharashtrachi Hasya Jatra" host Prajakta Mali came out with "Prajaktprabha", the collection of her poems. The founder of Planet Marathi OTT and producer Akshay Badrapurkar is an avid social media user and he updated his Instagram handle with a still of launch of Prajakta Mali's book launch.
Akshay wrote a note in Marathi appreciating Prajakta's poetry skills, that reads – "अभिनेत्री प्राजक्ता माळी लिखित 'प्राजक्तप्रभा' या काव्यसंग्रहाचा प्रकाशन सोहळा आज पार पडला. अभिनयाबरोबरच, नृत्य, सूत्रसंचालन अशा विविध गुणांमध्ये पारंगत असणारी प्राजक्ता, आज कवयित्री म्हणून जगासमोर आली. यानिमित्ताने आमच्या 'प्लॅनेट मराठी'चा महत्त्वपूर्ण भाग असलेल्या 'प्लॅनेट टॅलेंट'चाही ती भाग बनली आहे. प्राजक्ता सारख्या हरहुन्नरी अभिनेत्रीचा आमच्या कुटुंबातील सहभाग ही आम्हा सगळ्यांसाठी आनंदाची बाब आहे. आपल्या या कुटुंबात तुझं स्वागत आहे प्राजक्ता. दिवसागणिक तुझी अशीच प्रगती होतं राहो हिच सदिच्छा आणि पुढील वाटचालीसाठी मनःपूर्वक शुभेच्छा....! (The book launch ceremony held today of the collection of poems 'Prajaktaprabha' written by actress Prajakta. Along with acting, Prajakta also excelled in various qualities such as dance and composing, and now she appeared as a poet before the world today. On this occasion, she has become an important part of 'Planet Talent' with 'Planet Marathi'. It is a matter of joy for all of us to have a talented actress like Prajakta in our family. Welcome to our family, Prajakta. I wish you the best of luck in your endeavors and best wishes for the future.)" The fans flooded congratulations in the comment section for Parjakta Mali.
Meanwhile, on the professional front, Prajakta will appear in Digpal Lanjekar's historical film "Pavankhind". Apart from "Pavankhind, she will be a feature in Santosh Manjrekar's "Luck Down" as a female lead opposite Ankush Chaudhri.
Image source: Instagram/prajakta_official