Prajakta Mali Talks About Her Love For Dance On Idli With Addy - Watch Video
Catch a glimpse of gorgeous Prajakta Mali in a candid conversation with Aaditya Iyengar from 'Idli with Addy'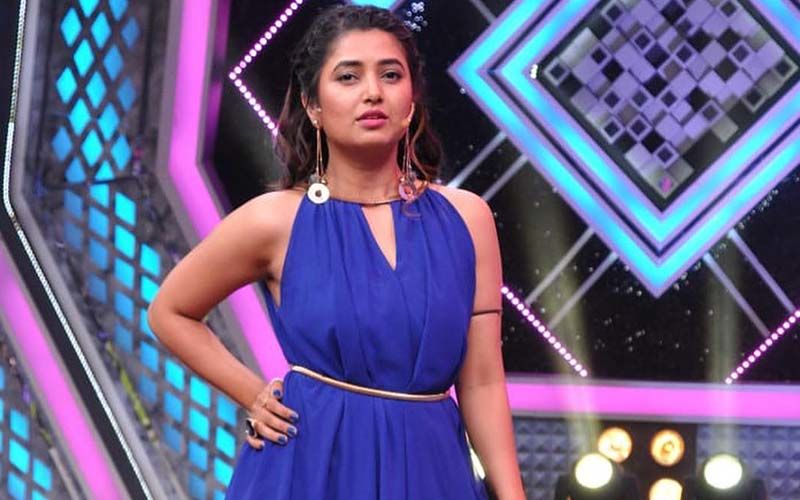 'Idli with Addy' is a YouTube show to inspire youngsters to follow their dreams. It features successful people from different industries who are in their 'A' game, talking about their journeys towards success. Prajakta Mali was a part of the latest show of 'Idli with Addy' where she talks about how to pursue your passion. The video from this interview is shared by Prajakta on her Instagram.
Multi-talented and creative, Prajakta Mali is not just an actor, she is passionate about the art of dancing, singing and poetry. Prajakta is trained in Bharatnatyam, she has completed her Visharad and Arangetram. In her interview she talks about how she was one of the selected 20 across the nation in Bharatnatyam scholarship from Ministry of Culture.
Prajakta started out as a passionate theatre actor, moving to commercial cinema with her debut film 'Taandala - Ek Mukhavta'. Her performance in 'Kho-Kho', directed by Kedar Shinde and 'Sangharsh' gave her the claim to fame. Her television career gained fame with daily soaps like 'Julun Yeti Reshimgathi', 'Suvasini', 'Bandh Reshmache', 'Phiruni Navin Janmen Mee' , 'Good Morning Maharashtra (Host)' and 'Gane Tumache Aamache (Host)'.
Image Source: Instagram/prajakta_official