Prawaas Movie Review: A Touching Slice-Of-Life Marathi Film
Prawaas starring Ashok Saraf, Padmini Kolhapure, Shashank Udapurkar, Vikram Gokhale, Rajit Kapur. The film is directed by Shashank Udapurkar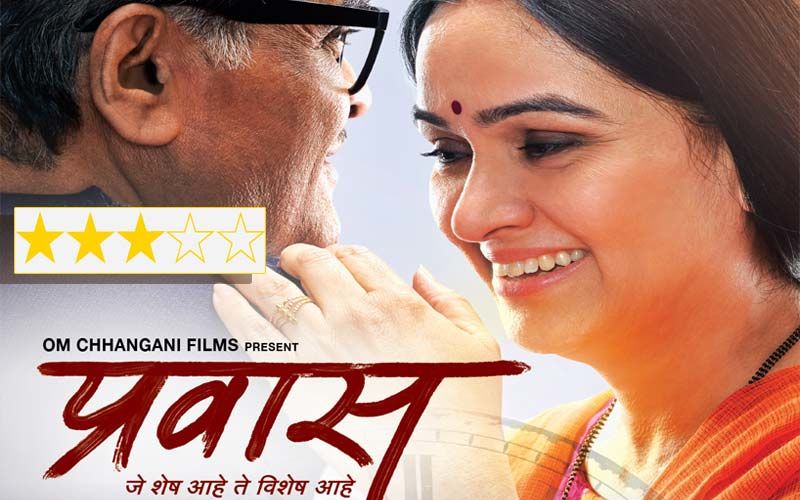 The sheer joy of watching Marathi veteran actor Asok Saraf being poignant rather than comic is ample reason to watch this purehearted Marathi family drama done up in tasteful colours of an autumnal marriage. Everything in Prawaas is moderate and mellow, the emotions being packed in neat compartmentalized manageable morsels so that the narrative never gets choked with emotions even when the drama threatens to explode into a full-blown melodrama.
As an aging couple looking back on their life together with much gratitude and some regret, Padmini Kolhapure and Asok Saraf bring dignity, restrain, moderation and believability to the mellow drama. They are Abhijat and Lata Inamdar, living ordinary middle class lives with no expectations of any sudden swerve in their fate or fortune.
But then a chance meeting with a silver-haired classical vocalist (Rajit Kapur still capable of surprises) changes the course of Abhijat's life. He decides he must do what his heart tells him even if it means displeasing his wife.
The idea of a private ambulance service on his own automobile is well-timed considering the shambolic state of healthcare in this country. I wish some of Abhijat and Lata's adventures with distressed patients in need of urgent medical attention, had been a little less illustrative and more personal. A pregnant woman calling to get to a hospital, a little girl surviving in a road accident…such experiences behind the wheels keep Abhijat's bandwidth of experiences in a constant state of excitement. They are rendered into the plot in an episodic pyramid that gives the end-product a scattered appearance.
Nonetheless, the film's heart is always in the right place. Asok Saraf and Padmini Kolhapure are as committed to their parts as their characters are to staying true to themselves. The director Shashank Udapurkar has cast himself in a pivotal role as the couple's only son who keeps appearing as an NRI in an American city. His lengthy monologue at the end about sons unable to connect emotionally with their fathers is just not in rhythm with the plot.
Left to themselves the Inaamdars exude a kind of sincerity that audiences everywhere would find easy to connect with. Prawaas is an earnest look at the last phase of a couple's life. Should they spend it watching Dilip Kumar's histrionics in Devdas? Or should they generate some excitement in their own lives?
Image Source: Instagram/, youtube/rajshrimarathi, IMDb