Priya Bapat Reveals Her Secret To Mental Health Wellbeing, Check Out Deets
Check out how actress Priya Bapat keeps her mind healthy during these demotivating times, as she shares her secret to a healthy mentality through her latest social media post.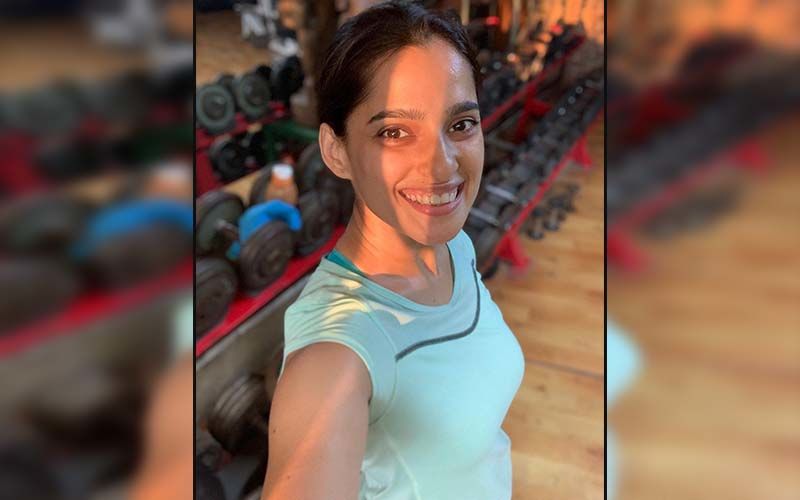 Being active on social media, Marathi actress Priya Bapat always shares various entertaining, inspirational, and amazing posts on her social media handles. With the depressive and demotivating times that people are in right now, that didn't affect Priya's mindset evet. The actress always seemed to have a positive and healthy mindset even though situations get tough. Thus, letting her fans in on her secret to a healthy mind, the actress shared a post on her Insta handle.
Blessing everyone with her pleasant smile, the actress revealed her secret in the caption of her latest Instagram post.
If you are caught up with Priya's regular Insta post, you must've seen her posts regarding her workout routines. Why bring that up? You must've had the same question. But the reason for bringing up her workout routine is that the secret to Priya's healthy mind is nothing but her regular exercise routine. Yes! As we can see in her caption while addressing the demotivating times that we're all going through, the actress revealed that the only thing that keeps her going is her workout. As she mentioned in her caption workout not only strengthens your body but also your mind. Thus, everyone must work out to keep their physical and mental health strong. What great advice to give people. Priya has become a true inspiration for everyone, as she has been spreading positivity on the internet, blessing everyone with a positive vibe.
On the work front, the actress will soon be seen in the sequel of her bi-lingual web series City Of Dreams. She'll also be appearing in the new season of her famous Marathi web series Aani Kay Hava.




Image source: Instagram/priyabapat