Priya Marathe Picks Up The Sword For Her Historical Character In A TV Show
Actress Priya Marathe picks up the sword, as she portrays the role of Rai Bagan in the famous Marathi historical TV show Swarajya Janani Jijamata.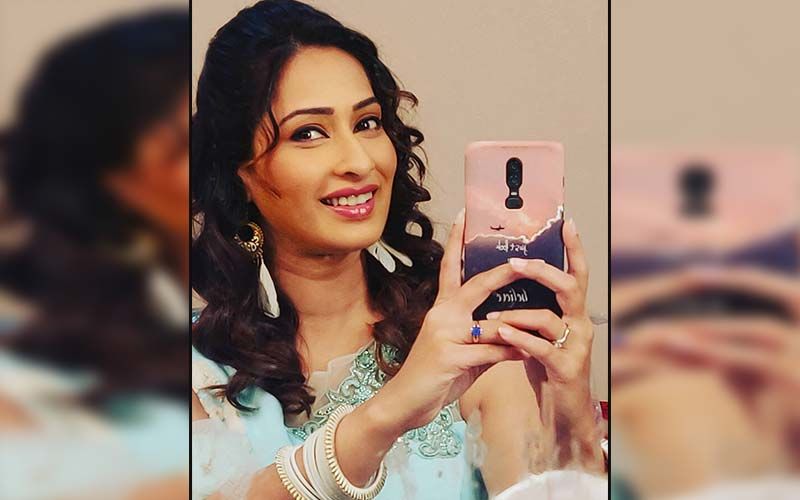 Actress Priya Marathe is one of the renowned TV actresses we have. Since her debut in the famous Marathi TV series Ya Sukhano Ya, the actress appeared in some amazing Marathi as well as Hindi TV series. She has also won the hearts of her fans with her amazing performance in Marathi theatre as well. Recently she appeared on Zee Yuva in the famous Marathi TV serial Almost Sufal Sampurna. And after playing a role in a slice-of-life TV series, the actress has recently appeared as a historical character in the famous TV show Swarajya Janani Jijamata.
Picking up the sword for her role as Rai Bagan in the TV series, the actress shared a glimpse of her fight scene from the series, on her social media handle.
As mentioned earlier, the actress is playing the role of female warrior Rai Bagan in Swarajya Janani Jijamata. The actress can be seen playing the fearless warrior perfectly. The perfect example of her natural acting can be seen in this video as well. As we can see in this scene, with her flawless acting, the actress made this fight scene more realistic. Her moves with swords are quite amazing and she has also received praises from fans over that.
But while sharing a fight scene that Rai Bagan won, the actress relates it to the world's fight against COVID. Hoping that soon humanity will win its fight against this deadly diseases, the actress says "Potraying Strong fight tht we hv put up against covid. And finally we won! Hope tht this turns to reality asap..Wishing you all lots of strength. Speedy recovery fr those who tested positive..Best wishes to all who r struggling through these unfortunate times..". The actress received various comments from fans admiring her positive spirit. And everyone sure hopes that we win this fight against Corona, soon.
Meanwhile, on the work front, besides her role as Rai Bagan in Swarajya Janani Jijamata, Priya played the role of Iravati in Almost Sufal Sampurna, as mentioned earlier. Besides that, the actress doesn't seem to be engaged in any other project as if now.



Image source: Instagram/priyamarathe