Radhika Deshpande's Post Break Up Hair Cut! Find Out Who She Breaks Up With
Radhika declares her break-up with her past in her new Instagram post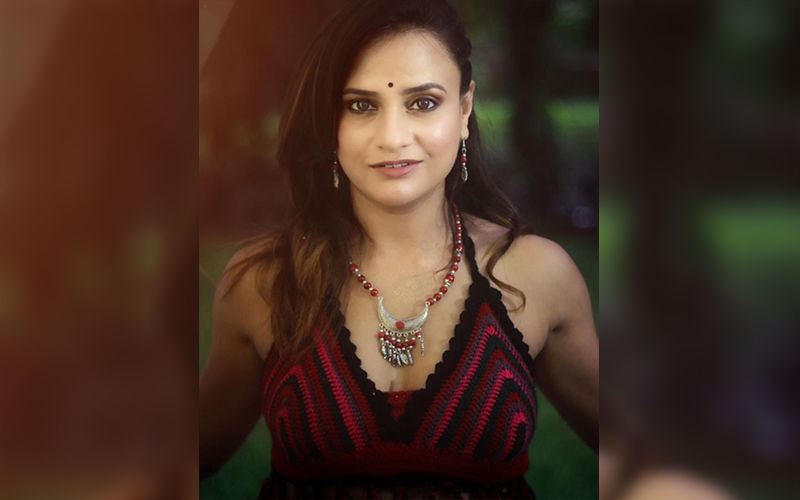 Radhika Deshpande, an actor, drama trainer, painter and a travel enthusiast, is always seeking out new adventures and experiments something new along the way! Her recent experiment was with her hair. She cut her long straight tresses and permed them to curls. This new look suits Radhika's wanderer personality.
In her Instagram post, she mentions that it is often said that girls do a hair makeover after a break-up or when they fall in love and she does both every day, break-up with the past and fall in love with the future. Radhika is redefining hotness with her new look in this sensual picture wearing a lace top with a low plunging neckline and nude make-up.
Radhika Deshpande is often called Raddy or Rani by her students and industry peers. She is a professional actor who got the trick of the trade through her father Sanjay Pendse who has been working for over 50 years in children's theatre and voice culture. She is known for her films like Vanilla, Strawberry & Chocolate, Aarti - The Unknown Love Story and Bernie. Her television stints with Ti Phulrani and Honar Sun Mi Hya Gharchi were well appreciated. She recently produced a biopic play Yog Tapasvi Iyengar.
She is a talented actor, writer and producer, and a spirited personality who believes in training young drama enthusiasts. Her new style is just a one-size-fits-all look that looks equally amazing with every outfit she wears. Check out some of her diverse pictures in the new hairdo.

Image Source:- instagram/radhikadeshpande