Sai Tamhankar As Meera From Samantar 2 Teases Fans With Her Scintillating Look From The Web Series
Sai Tamhankar looks mesmerizing and shocks her fans with her stunning look of the character Meera from her latest web series, Samantar 2.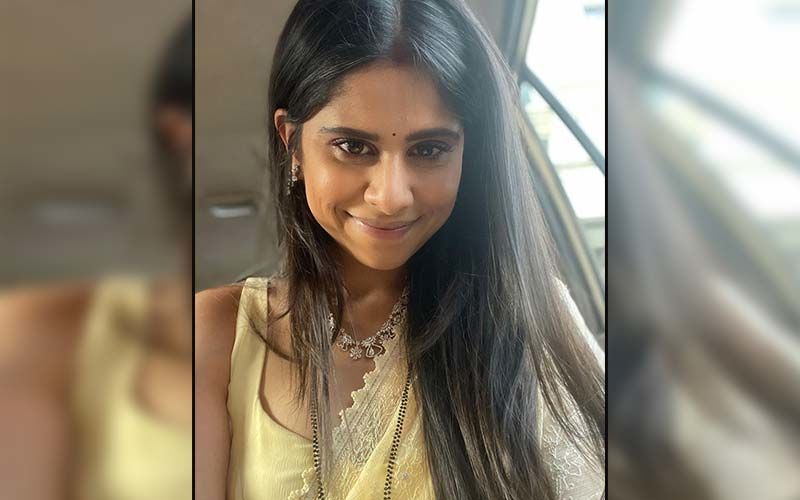 Starring Swapnil Joshi, Nitish Bhardwaj, and Tejaswini Pandit in the lead roles, the MX original series of 'Samantar' had 9 intense episodes. The most anticipated thriller is back in season two which just released on July 1. The second season will take the mystery forward and leave everyone with more anticipation and excitement. The current episode will see the entry of the amazing actress Sai Tamhankar who could create trouble in Kumar Mahajan's life.
We saw her character shortly in the trailer dropped by the makers of the web series. Now Sai Tamhankar gave a glimpse of her character "Meera" from Samantar 2 and shocked the fans who haven't watched the series yet as well as the ones who have ended each and every episode of it. Sai shared an ever so beautiful picture of her wearing a pastel yellow saree with light-weighted gorgeous jewelry and leaving her parted straight loose. She took everyone's breath away with her enchanting smile and appealing beauty. Talking about her character from Samantar 2, Sai Tamhankar is seen as Meera in Kumar Mahajan's life and Sundara in Sudarshan Chakrapani's life.

The makers of "Samantar 2" season of the Marathi thriller web series on MX players will also be dubbed in Hindi, Tamil, and Telugu and all languages will be going live simultaneously, exclusively on MX Player.



Image source: Instagram/saietamhankar