Sai Tamhankar Calls Well Done Baby 'A Gem That Spells Happiness' And 'Heart Touching'
Sai Tamhankar complements Amruta Khanvilkar and Pushkar Jog's recently premiered film with a post on her social media handle.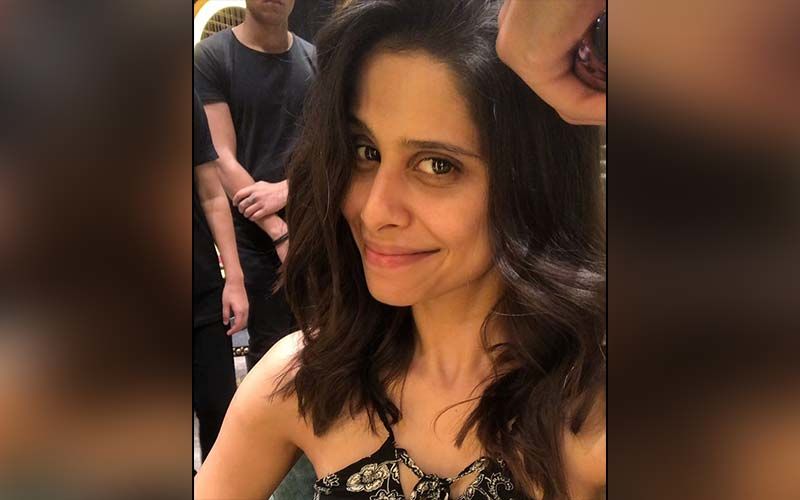 Amruta Khanvilkar and Pushkar Jog starrer most-awaited film, Well Done Baby finally premiered few days on the 9th of April on Amazon Prime. Since its premiere, the film has been gaining various reviews from fans and everyone. Talking about such reviews, actress Sai Tamhankar recently watched this sweet film and shared her review on social media.
Sai took to her Insta to share a picture from her home while watching the film. Sharing this picture, the actress shared her review of the film through her caption.
While praising the film, the actress wrote "When you are casually browsing through the content online and come across a gem, that spells happiness! Watched the heart-touching, #WellDoneBabyOnPrime over the weekend and I couldn't have made a better decision." in her caption. These praises must've meant so much to Amruta and Pushkar, as the actors have given their all for this project. Both Amruta and Pushkar thanked Sai for her honest review.
Talking about Well Done Baby, the film is a slice of the life story of a couple, Aditya (Pushkar) and Meera(Amruta) who are on the verge of ending their relationship until they decide to give it a final chance. Shot in London, the film is a Priyanka Tanwar directorial film. The film has gained a fair response from the audience.
Meanwhile, Sai on the other hand will soon be making her appearance on the big screen with three of her upcoming projects. Two of her most-awaited Marathi projects include her films ColorPhool and Medium Spicy. The 3rd one is her upcoming Madhur Bhandarkar directorial Hindi film, India Lockdown.




Image Source: Instagram/saietamhankar