Sai Tamhankar Looks Graceful In A Statement Drape Bodysuit
Actress Sai Tamhankar captivates the senses of netizens while flaunting her graceful looks in a chocolate embellished draped jumpsuit.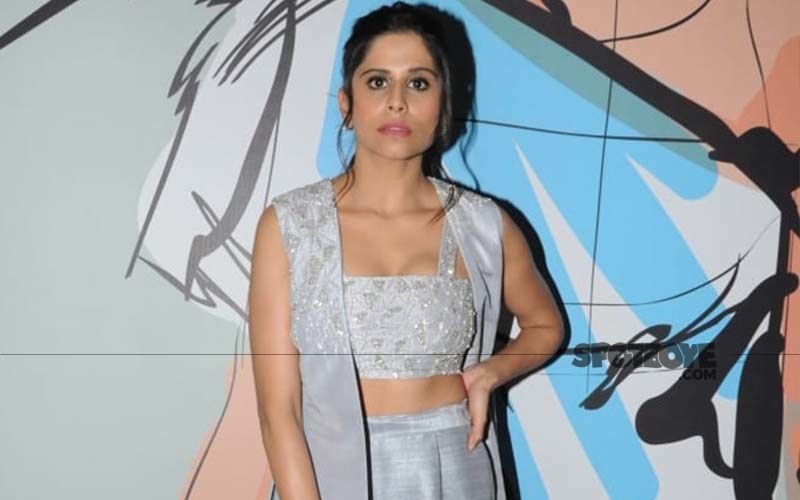 When it comes to blowing people's minds with fashion, no one can beat actress Sai Tamhankar. With her exquisite taste in fashion, the actress has blessed the fashion world with some elegant style statements. Her clothing style, looks, poses, even expressions are priceless, as she dons every outfit with her own grace. Not to mention that being a fashion icon, the actress has never let her female fans down, inspiring them with her astonishing closet collection.
Recently, captivating everyone's eyes with her choco-chip look, the actress shared a post from her latest photoshoot on her Insta handle.
When it comes to fashion, Sai is truly in a league of her own. Striking some stunning poses, the actress amazingly flaunted her chocolate embellished draped jumpsuit. Looking like an elegant diva, Sai bewitched every guy on the internet with her graceful charms. Not only her clothes but the way she dons and embraces them enhances the beauty of her look. And not to forget her on-point makeup and hairstyle, because these are also the enhancing factors of her look. Her style statements have always been amazing and this one has also become one of them. Setting a trendy fashion statement for her female fans, the actress has become a true inspiration for them as a fashion icon.
Meanwhile, on the work front, the actress will soon be appearing on the big screen with her most-awaited upcoming films Medium Spicy, ColorPhool, and India Lockdown.



Image Source: Instagram/saietamhankar, spotboye archives