Sai Tamhankar's Street-Style Swag Is Unmatched In The M Town
M Town diva Sai Tamhankar slays the street fashion with her unmatched swag in her new street look.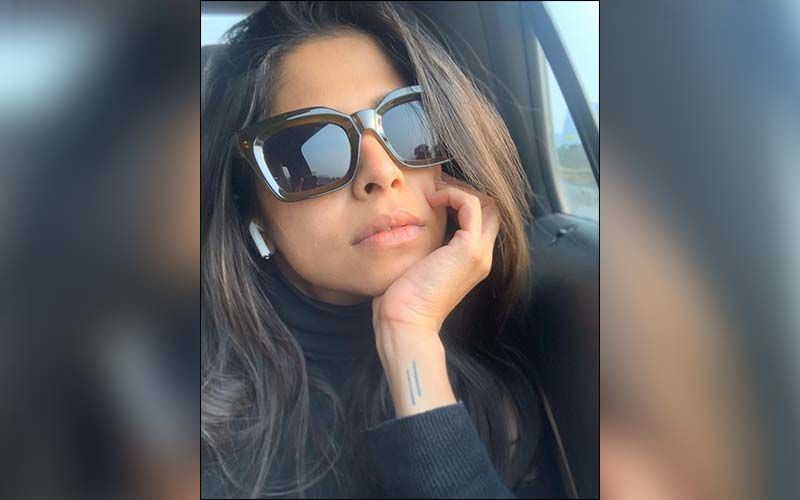 Marathi diva Sai Tamhankar has never ceased to amaze fans with her outstanding fashion extravaganza. The actress is a style sensation herself, as she sets new trends and statements every now and then. Her style changes with every outfit along with her mesmerizing charm. Flaunting her unmatched swag M Town, the actress recently gave a new street style statement on social media.
In her latest Insta post, the actress shared her picture flaunting her swag in a stunning street-style outfit.
Talking about her outfit, the actress paired the elegant patchworked blazer with denim jeans. To go amazingly with her street attire, the actress wore red heels. With perfect makeup accessories, attire, and on top of that her stunning swag, Sai has set a new style statement for women's fashion. Her outstanding fashion sense has always proved her to be a great fashion icon and inspiration for girls. But with her enchanting charms, the actress has always slain the hearts of every guy.
On the work front, the actress will soon be meeting fans with actor Lalit Prabhakar in their upcoming romantic Marathi film, Colorphool which is scheduled to release on 2nd of the June, this year. Her other projects include director Madhur Bhandarkar's upcoming film India Lockdown.

Image source: Instagram/saietamhankar