Samantar 2: Swwapnil Joshi Gives A Sneek Peek In The Making OF Your Favorite Web Series
Marathi superstar Swwapnil Joshi amazes fans with his rocking reel on Instagram, giving them a sneak peek into the making of, Samantar 2.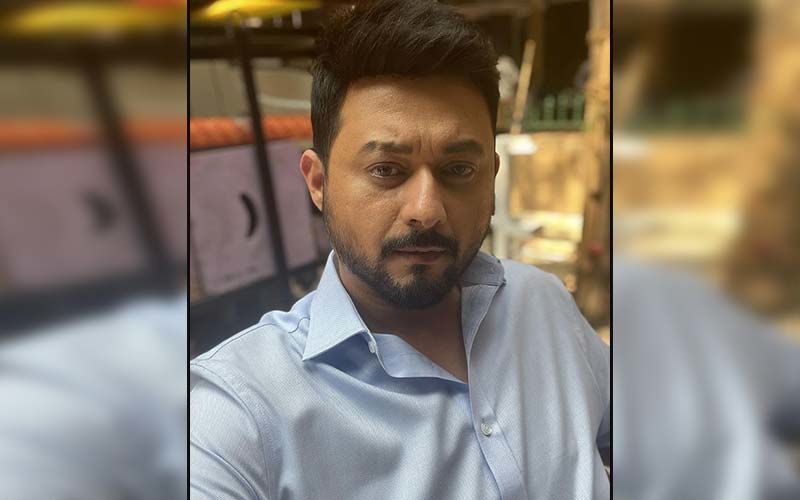 On the 1st of July this year, the series that everyone was looking forward to, premiered. The mystery of Kumar Mahajan's destiny has finally been solved in the 2nd season of Samantar. The series has gained a huge response from the audience so far and most of them have binge-watched it on the day it got premiered. The series is a thrilling experience of a mysterious person that'll leave you on the edge of your seat as it did in the 1st season as well.
Thus, blessing fans with what happened during the shoot of this amazing web series, actor Swwapnil Joshi took to his Insta to share a reel on his Insta handle.
Giving a sneak peek to the fans, Swwapnil gained a huge response from them. The reel contains the scene in which Swwapnil as Kumar Mahajan enters the astrologer's house with a bang and grabs his collar. Swwapnil also added the title track of Radhe making the reel more amazing for the viewers. As we can see in the comment section, the fans have praised his work in the series and a few of them who haven't watched it yet have expressed their curiosity while assuring the actor that they're going to watch it soon. The 1st season of Samantar ended with Kumar (Swwapnil) finding a diary written by Sudarshan Chakrapani, the person whose destiny is linked with him. So far, everything that happened with Kumar was written word to word in the diary. And in the 2nd season, Kumar's quest of finding Sudarshan Chakrapani finally ends as he finds him. And a new woman also enters his life. But will everything written in the diary will happen with Kumar or will Kumar change his destiny, writing a new one by himself.
To know that, you'll have to watch Samantar 2! So, if you haven't watched it yet, be sure to hurry! The second season is filled with more mysteries and it also has actress Sai Tamhankar in it!


Image source: Instagram/swwapnil_joshi