Unforgettable 1998: Kulwinder Billa Shares A Heartwarming Teaser Of His Upcoming Song
Pollywood singer Kulwinder Billa takes us on a nostalgic trip with the teaser of his upcoming song 'Unforgettable 1998'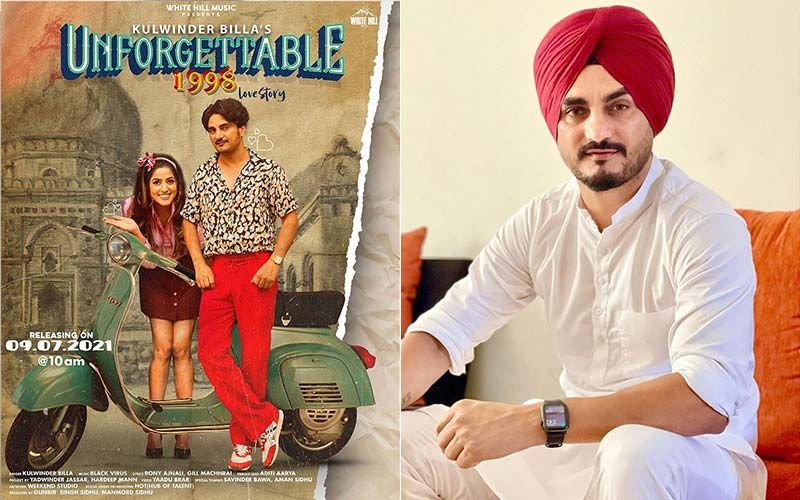 Kulwinder Billa is back with another melody 'Unforgettable 1998' after endearing fans with a religious song titled, 'Bol Waheguru'. The singer is now spreading love in the sir with a sweet love story featuring Aditi Arya. For the last few days, Kulwinder keeps sharing the look posters and the release date of the song. Recently, the singer unveiled the teaser of the song which is taking us on a nostalgic ride.

Taking to social media, Kulwinder Billa posted the teaser of 'Unforgettable 1998'. From the look posters, we have got an idea that the song will be based on a love story from the late 90's and the teaser made it obvious. In the opening shots, Kulwinder can be seen dawned in love with Aditi and trying to make her laugh with different tricks. Aditi Arya can be seen looking flawlessly beautiful with 90's outfit. Along with the video, Kulwinder wrote, "#unforgetable1998loveStory teaser out now"
Coming to the credits of the song, the lyrics are penned by Rony Ajnali and Gill Machhrai. The music is composed by Black Virus. The song is a project by Yadwinder Jassar and Hardeep Mann. Yaadu Brar has directed the music video. Also, Ginbir Singh Sidhu and Manmord Sidhu have produced the song under White Hill Music. Now, the fans are waiting for 9th July, 2021 to release the song.



Image Source: Instagram/kulwinderbilla