Samantar 2 Teaser OUT Now: The Mystery Of Sudarshan Chakrapani Unravels, Season 2 Of Swwapnil Joshi Starrer Thriller Web Series Coming Soon
The excitement for Swwapnil Joshi's upcoming thriller series, Samantar 2 reaches its peak, as the teaser of the series gets launched. Check out the teaser, here!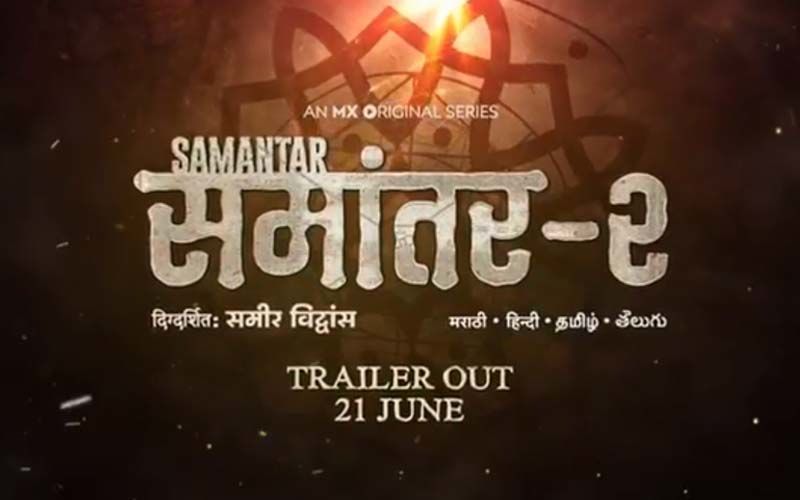 It's been ages since the fans were waiting to hear about the sequel of Swwapnil Joshi's superhit thriller series, Samantar. This bilingual MX Original series won the heart of the audience with its amazing story and plot. After that superstar Swwapnil Joshi had been posting various BTS from the shoot of the upcoming sequel of this series. Making the excitement among the audience reach its peak, the team recently launched the teaser of this most-awaited Web series, on their respective social media handles.
Taking it to her Twitter handle, actress Tejaswini Pandit who's also the lead lady of the series posted the teaser of this thriller series.
The Teaser of the series looks amazing, as Kumar Mahajan finally finds Sudarshan Chakrapani, the person whose destiny is linked with his own. His struggles and the hurdles that he crosses to find this person made the first series a binge-watch-worthy series. And we're absolutely sure that the sequel will also leave you on the edge of your seats.
As mentioned earlier, the story of the series revolves around a guy named Kumar Mahajan who is stressed by his daily life. No matter what he tries he fails to get things right and one day when a hand reader reads his hand, he reveals that everything that has been happening to him is linked with a person named Sudarshan Chakrapani. And that his destiny is linked with Kumar's. Since then, Kumar starts his quest to find this person out, and finally, he's shown to find Sudarshan in the sequel. And as the teaser revealed who Sudarshan is, the audience went crazy over it.
As we can see from the teaser, the role of Sudarshan Chakrapani is played by none other than actor Nitish Bhardwaj. And with this being revealed, the teaser also showed that the director of the sequel is Sameer Vidhwans. The prequel was obviously amazing, as Satish Rajwade directed it. But the sequel will also be a blockbuster, judging by the outstanding record of director Sameer Vidhwans. With him in the director's chair, there's no doubt that this will be a full-on entertainment package. As mentioned in the teaser the trailer of the series will finally be released on the 21st of June.
So, it seems like we'll have to wait a bit more, as the team is yet to announce the date of the premiere. Till then stay tuned with us to get updated on every news regarding this topic.



Image source: Instagram/swwapnil_joshi