Samantar: Swwapnil Joshi And Tejaswini Pandit Starrer Web Series Crosses A 100 Million Mark
Over 100 million Indian viewers intriguingly follow Samantar, Tejaswini ecstatic about the success!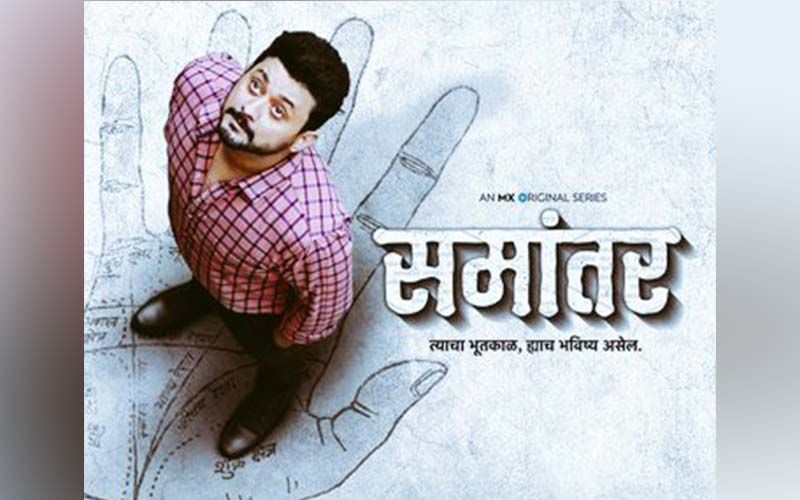 Director Satish Rajwade and superstar Swwapnil Joshi are back together in a web series that is an adaptation of a famous book Samantar written by Suhas Shirvalkar. The duo is back together after giving commercial hits like the Mumbai-Pune-Mumbai and the popular romantic television series Eka Lagnachi Doosri Goshta and Jeevlaga.
This multilingual web-series titled Samantar a mystery thriller of nine-episode in Marathi, Hindi, Tamil, and Telugu. It is a story about a young man, Kumar Mahajan who discovers an unnerving fact after an unplanned visit to an astrologer. A man named Sudarshan Chakrapani who has the same destiny as Kumar already visited the astrologer, his past and Kumar's present are coincidental. The astrologer does not tell either of them about their future, as there are dire consequences of telling them. Will Kumar be able to control his present or change his future after meeting Chakrapani?
Over 100 million viewers intriguingly followed the series to find an answer to this question. The show's female lead and Marathi superstar Tejaswini Pandit plays the role of Kumar's wife. The actress took it to Instagram to share the success. Tejaswini plays a pivotal role in the series and has given a remarkable performance.
A Marathi web series has become successful across Indian audiences. This victory certainly marks an important milestone in the history of Marathi digital storytelling. Tejaswini Pandit adds a feather to her hat with this dynamic role.
Image Source:- Instagram/tejaswini_pandit