Sanjay Dutt's 'Baba' Releasing Tomorrow: Abhijit Khandkekar Announced Advanced Bookings
Sanjay Dutt film 'Baba' set for release tomorrow Abhijit Khandkekar announced advance bookings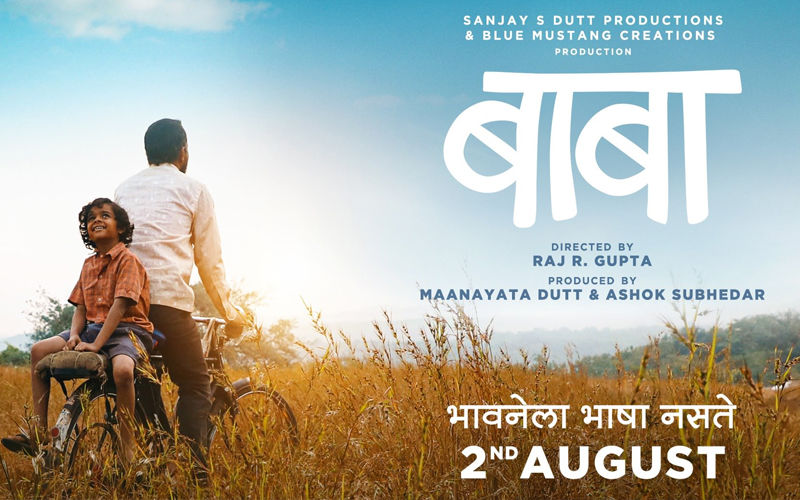 Sanjay Dutt dedicates his Marathi debut production 'Baba' to his father Sunil Dutt. Directed by Raj Gupta, this film narrates an interesting story of a speech-impaired family of three, a little boy, living with his parents atop a hill in small village but one day he discovers his real parents are not the same.
Abhijeet Khandkekar shared the advance booking link through his post on Instagram just increasing our excitement for the release of this wonderful story that teaches us 'love has no language'.
Abhijeet also shared with his fans a motion poster of the innocent little boy around whom this story revolves! Character played by Aryan Menghji, he has already found a place in our hearts.
Abhijeet Khandkekar the iconic romantic hero of Marathi television and film industry is playing a leading role in the plot. The famous 'Gurunath Subhedar' from 'Majhya Navrya Chi Bayko', 'Mi Pan Sachin' (2019) and 'Bhaay' (2018) plays the biological father to the central character player by child actor Aryan.
The film will be released under the banner Sanjay S Dutt Productions, with Blue Mustang Creations' Ashok Subhedar and Aarti Subhedar. Blue Mustang Creations had earlier also produced the Marathi film 'Bucket List' starring Madhuri Dixit.


Image Source:- www.instagram/abhijeetkhandkekar