Sanjay Jadhav's Khari Biscuit: Director Aims To Break All Stereotypes With His 50th Film Coming Soon
Sanjay Jadhav is coming to cinema halls with his 50th film on 27th September with a sweet treat of 'Khari Biscuit', reveals the film's cast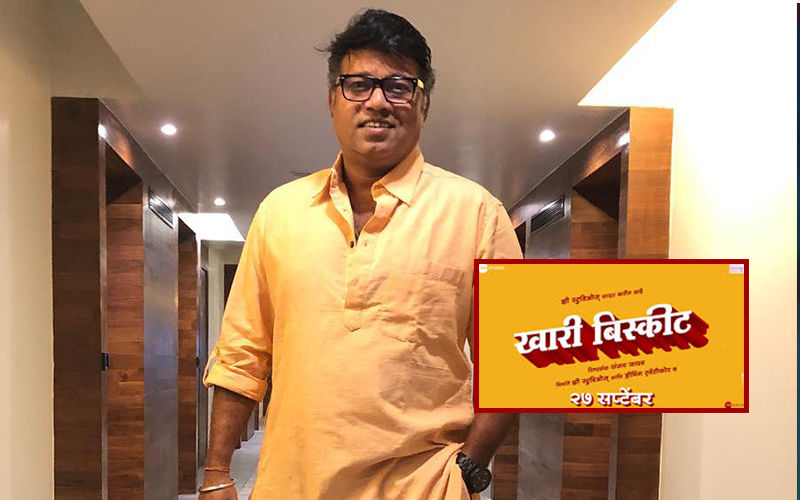 Sanjay Jadhav's video on Instagram is the buzz of the town because this is the motion poster of the 50th film of this superstar director. Sanjay's film is slated to release on 27th September 2019 under the banner of Zee Studios Marathi. Sanjay Jadhav took to Instagram to post the newspaper article covering his interview where he talked about the films cast and unique theme.
The recently released new motion poster on Instagram had piqued everyone's curiosity, what his upcoming film is all about. Giving the audience a little more, Sanjay posted this news talking about how he doesn't want to get stereotyped with his last film 'Duniyadaari' that was released 6 years ago. He wants to establish himself as a diverse filmmaker who can deliver outstanding art through his cinema. Vedashree Khadilkar and Adarsh Kadam are the two child artists in the leading role who will be debuting with this film that is a refreshing new story between these two kids.
Sanjay Jadhav's directorial debut film was 'Checkmate' in 2008, since then he is known for his unique style of filmmaking from 'Duniyadaari'! 'Pyar Wali Love Story' was his production stint that caught a lot of attention. His cinematography in Jogwa established him as an artist. 'Bedhund Manachi Lahar' was his popular television serial that gave a break to some of prominent Marathi and Hindi industry faces like Ankush Chaudhary, Shreyas Talpade, Sonali Khare etc. Sanjay, popularly known as 'Sanjay Dada' in the industry is the most sought after 'director/producer' with whom most Marathi artists want to work
Media, fans and followers are curiously looking forward to Sanjay's 50th film 'Khari Biscuit' that will be a restart to his career on the mark of his half century.


Image Source:- instagram/sanjaysjadhav