Sanjay Jadhav's Next Film 'Khari Biscuit': A Heart Touching Song 'Khari' Out Now, Reveals Secret About Khari And Biscuit
'Khari Biscuit' song out now, Sanjay Jadhav's 50th film, a promising new cast!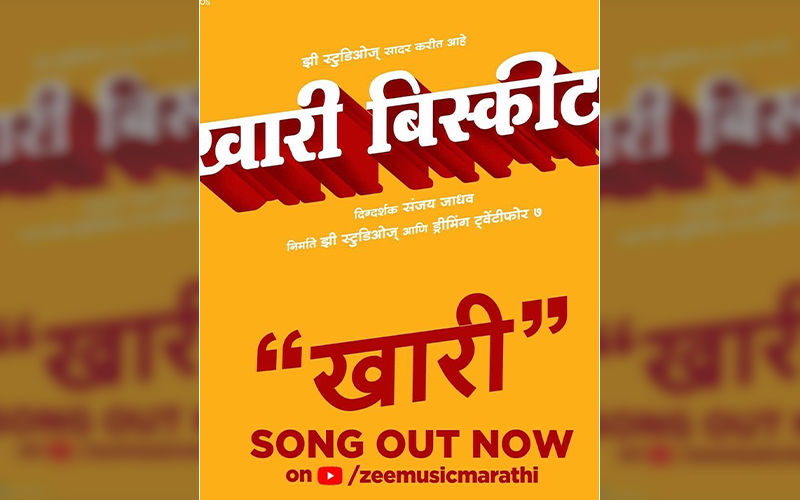 Sanjay Jadhav is all set to embark on a new journey of making meaningful films on reaching the milestone of his 50th film. His half century will be with the exciting new film 'Khari Biscuit'.
This is the first time Sanjay Jadhav is working with a fresh cast since his films are always in the headlines for a power packed star cast of famous industry celebs. Vedashree Khadilkar and Adarsh Kadam are fresh new faces of two promising child artists that Sanjay Jadhav will launch with this film.
The new song 'Khari' is a heart-touching song that depicts an innocent bond between a brother and his little sister who is visually challenged. He is 'Biscuit' and his sister 'Khari' is the centre of his universe. Even though the kids live out on the streets, this Biscuit gives his Khari every happiness in the world that he can afford!
This Raksha Bandhan, the song 'Khari' will indeed remind you of your brother or sister and put a smile on your face. How the journey of 'Khari Biscuit' evolves is a curiosity this song gives, with the last sentence by 'Khari' at the end of the song. She says, she knows whatever her brother does is only for his sister!
Sanjay Jadhav shares the poster of this musical sweet treat on his Instagram handle!
Image Source:- instagram/sajaysjadhav