Sarsenapati Hambirrao: Gashmeer Mahajani Reveals His Character As Chhatrapati Shivaji Maharaj In Pravin Tarde's Next
The Marathi movie "Sarsenapati Hambirrao" written by Pravin Tarde directing a historical epic essayed by Gashmeer Mahajani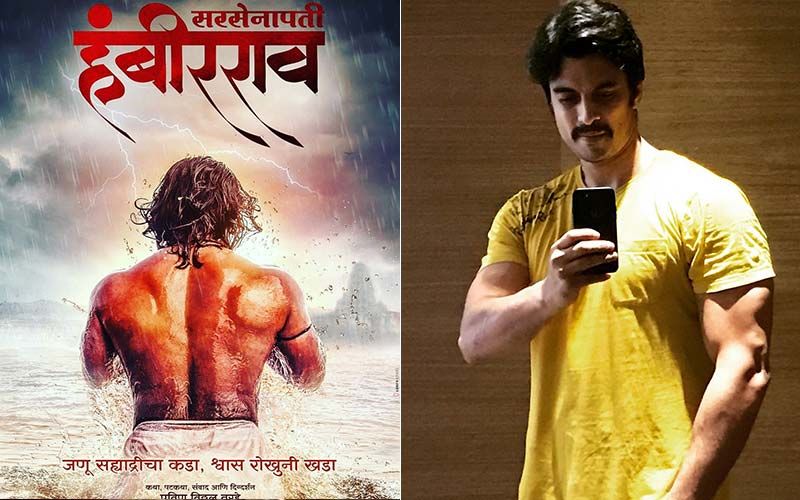 The makers of the historical epic Sarsenapati Hambirrao have revealed that Gashmeer Mahajani will play Chhatrapati Shivaji Maharaj. Gashmeer is an avid social media user. Recently, he uploaded a teaser video of "Sarsenapati Hambirrao" where he appeared as Chhatrapati Shivaji Maharaj. Gahmeer wrote a very emotional note in Marathi, that reads – ""सरसेनापती हंबीरराव" हा केवळ एक चित्रपट नाही , तर आपल्या दोन्ही छत्रपतींशी निगडीत एक पवित्र भावना आहे.. असे कितीही लॅाकडाऊन आले तरी ही भावना व्यक्त होणार चित्रपटगृहातच.. लवकरच.. पण त्या आधी आजच्या या पवित्र पावन दिवशी तुमच्या आमच्या महाराजांचे हे सिंहासनाधिश्वर दर्शन! #SarsenapatiHambirrao #ComingSoon". (Sarsenapati Hambirrao "is not just a movie, but a sacred feeling associated with our Chhatrapatis .. No matter its lockdown, we will express our feeling through the cinema.. soon..)". Gahmeer summed up the post with many tags to thank the team of "Sarsenapati Hambirrao". The fans like the persona of Gasmeer Mahajani as the Chhatrapati and praising him with words of appreciation.
The story, Screenplay, Dialogue, and Direction is done by Pravin Tarde. Mahesh Limaye is the DOP, the film is presented by Sandip Mohite Patil in association with producers Shekhar Mohite Patil, Saujanya Nikam, Dharmendra Bora. Upendra Limaye, Raqesh Bapat, Narendra Bhide, Pranit Kulkarni, Vinod Satav, Shruti Marathe, Ramesh Pardeshi, Devendra Gaikwad, and Kiran Yadnyopavit are also a part of the dream team.
Gashmeer with a long beard and hair looks a perfect choice for this role. The makers will soon announce the rest of the characters and the actors playing them. The story is based on Hambirrao Mohite who was a chief military commander of Chhatrapati Shivaji's army and after that, he served under Chhatrapati Sambhaji. His daughter whose name was Tarabai married Shivaji Maharaj's son called Rajaram.
The film is written by Pravin Tarde and will direct the historical epic Marathi movie and also play the titular role. The Movie is produced by Sandeep Mohite Patil, Dharmendra Bora, and Saujanya Nikam. Meanwhile, talking on the work front, Gashmeer is presently in Hyderabad shooting for the TV Show called "Imlie".




Image source: Instagram/mahajani.gashmeer/pravinvitthaltarde