Shankar Patil On Matric: Bioscope Director Viju Mane Presents A Brand New Marathi Comedy
Bioscope director Viju Mane unveils the poster of his upcoming Marathi comedy film Shankar Patil On Matric on social media causing a major uproar among the fans.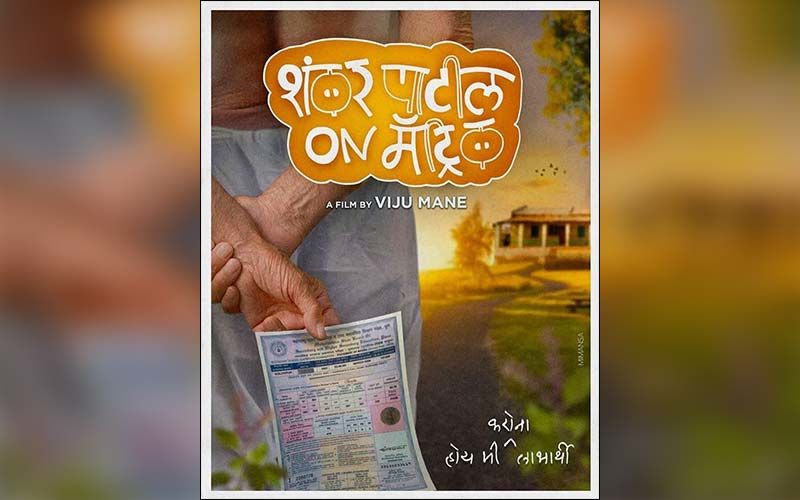 Bioscope director Viju Mane is one of the renowned directors of the Marathi industry. With being a director Viju is also a talented actor, lyricist, and screenwriter. He's also quite active on social media and keeps fans updated on every little thing he does. Talking about his recent social media posts, the director shared a post teasing fans with an announcement of a new film.
Further, making it official, the director took to his Insta to unveil the first look of his upcoming film with a poster release on his social media handle.
As we can see in the poster, Viju's upcoming film goes by the title Shankar Patil On Matric. From the title, it seems to be a comedy film, but at the same time based on the current situation. The poster looks pretty amazing and perfectly suits the title, as we can see a man showing his back while holding on to the mark sheet of 10th grade. The man holding the mark sheet must be the titular character Shankar Patil and it looks like he is a middle-aged man. And as the title indicates that it's his story, the film must be filled with some amazing twists. And it seems to be reflecting the current situation of the kids who are in 10th grade during this time of Corona. Viju also added a perfect caption to the post saying "असं शिकून कसं काय भरणार पोट?
तर म्हणे हाताची घडी नि तोंडावर बोट.
लवकरच थिएटरात निकाल लागणार......".
The netizens are all hyped up for this film, as we can see by the huge response shown by them to the poster. As soon as the director revealed his upcoming film many celebrities and directors like renowned director Sanjay Jadhav showed their support to him with reposts and other social media responses. But as Viju has got everyone excited for this film, the fans are also waiting for his other film, Pandu.




Image Source: Instagram/vijumaneofficial