Shashank Ketkar Proud Of Baby Sister Making A Debut On The Small Screen
Seeing his baby sister Deeksha Ketkar making her debut on the small screen, actor Shashank Kale blesses her with a post on his social media showing how proud he is as an elder brother.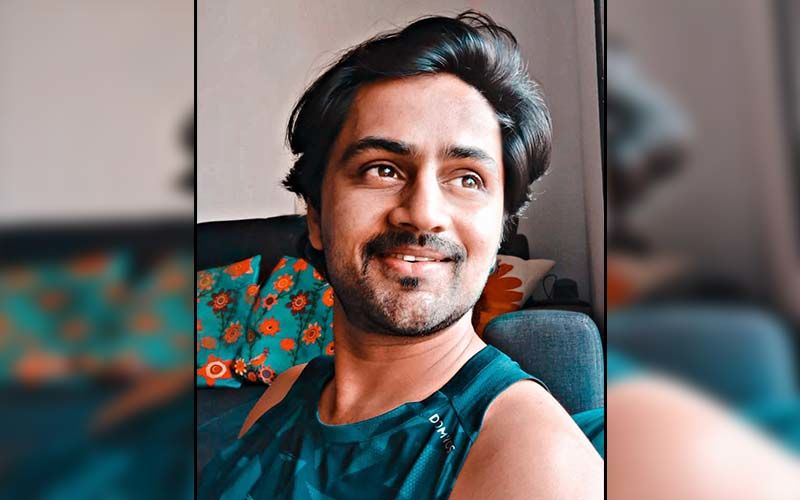 After her brother Shashank Ketkar won the hearts of every Marathi household, it's time for Deeksha to follow in her brother's footsteps. Being a versatile actress Deeksha Ketkar has worked on various projects. But this time, the young actress is going to make a big break in the Marathi TV industry with her upcoming Marathi TV series, Tu Saubhagyavati Ho. Seeing that his baby sister is going to make a huge debut, Shashank felt so proud and expressed his feeling through his post on Instagram.
Sharing the trailer of his baby sister's upcoming TV series, the actor expressed his proud feeling as an elder brother with his heartwarming words saying, "Super excited & super proud of you @deekshaketkar ".
The trailer of Deeksha's upcoming TV series seems to have gained a huge response from the audience. As we can see Deeksha in the look of a young bride, it seems like this is going to be a family drama. But the twist here is that Harish Dudhade who is playing the male lead and Deeksha's husband in the series seem to have the character of an older guy. Looking at the shown age gap between Deeksha and Harish, it seems like the story has a different theme like child marriage. But nothing can be said yet, as the details haven't been revealed yet. But as mentioned in the trailer the series will soon be aired on Sony Marathi.

Meanwhile, Shashank on the other hand has his own brand new Marathi TV series coming up. The actor will soon be seen in the lead role of a boss in his upcoming Marathi TV series, Pahile Na Mi Tula, starring actors Tanvi Munde and Ashay Kulkarni in the lead roles with him. The series is set to air on the Zee Marathi, starting from the 1st of March, this year.



Image source: Instagram/shashankketkar