Shivani Baokar Tested Positive For Covid-19, Fans Pour In Comments Wishing Speedy Recovery
Lagira Zhala Ji fame Shivani Baokar informs fans about her being tested positive for COVID-19, through her social media posts. Check out the heartwarming response given to her by the fans.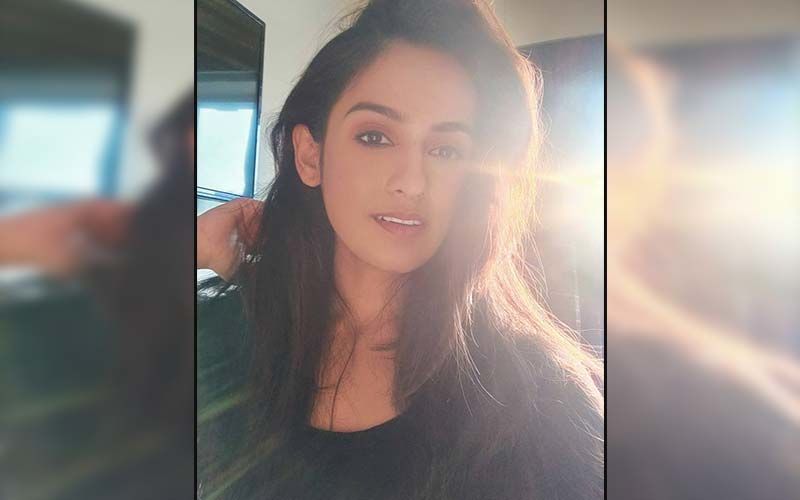 Lagira Zhala Ji fame Shivani Baokar has always been very active on social media. The actress always shares her precious moments with fans, through her social media post. But her latest social media post has shocked the whole fan base, as it said that Shivani has been tested positive for COVID-19.
Informing her fans about herself being tested positive for COVID-19, the actress took to her social media handles to share a post.
Hello Guys! Inspite of taking all care and precautions, I have unfortunately tested positive for #COVID19
I have immediately isolated myself and will be under home quarantine. I am following all safety protocols under the advice of my doctors.#StayHome #StaySafe pic.twitter.com/o5k8Mys9Xy

— Shivani Baokar (@shivanibaokar) April 19, 2021
As mentioned in her tweet, the actress got tested positive even though she was taking proper precautions and care. Writing further, the actress said that she has isolated herself and is under home quarantine. She is also following all the safety protocols prescribed by the doctors. Informing fans about her condition, the actress requested everyone to take the utmost precautions and leave the house only if necessary. Asking fans to stay safe, the actress also said that she'll back soon. As soon as Shivani posted this shocking news her fans on Twitter, Instagram, and other social media platforms started pouring her comment section with empathy. With their response like Take care, Get well soon.., etc. they started wishing for Shivani's speedy recovery. This must've surely melted her heart seeing how much the fans care for her.






Image source: Instagram/shivanibaokar