Shivrajyabhishek Din: Ravi Jadhav And Siddharth Chandekar Pay Tribute To Chhatrapati Shivaji Maharaj On This Historical Day
Acclaimed Marathi celebrities paid tribute to Chhatrapati Shivaji Maharaj Coronation Day Anniversary with their fans on social media.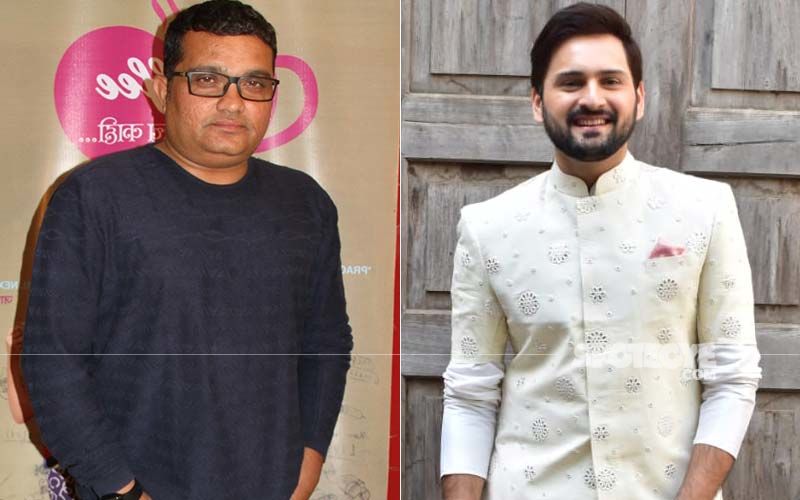 As we all know that the founder of the Maratha Empire, Chhatrapati Shivaji Maharaj was born in the Bhonsle Maratha clan to Shahaji and Jijabai on February 19, 1630, in present-day Maharashtra. Shivaji was formally crowned as the Chhatrapati (emperor) of his realm at Raigad on 6 June 1674 for the first time. Therefore, 6th June 2021 marked the Coronation ceremony anniversary of Chhatrapati Shivaji Maharaj. Due to the pandemic situation, it is decided to celebrate virtually and Marathi celebrities wished their fans on social media and paid respects.
Recently, actor Siddharth Chandekar posted a song video glorifying Chhatrapati Shivaji Maharaj with a song on his Instagram handle. He posted a short video of the song depicts praising the amplitude of Chhatrapati Shivaji Maharaj. He also posted an emotional note in Marathi, that reads – "आज आमचा राजा बसला तख्त मराठीवरी. प्रौढ प्रताप पुरंदर, क्षत्रिय कुलावतंस, सिंहासनाधीश्वर, महाराजाधिराज, महाराज श्रीमंत श्री छत्रपती शिवाजी महाराज की जय... (Today our king sat on the Marathi throne. It means the victorious leader from the clan of a worrier, the God of the throne, His Highness, The Royal, Shri Chhatrapati Shivaji Maharaj.) The fans of the actor are very overwhelmed with the gesture and are appreciating with words in the comment section.
Director Ravi Jadhav also paid tribute to Chhatrapati Shivaji Maharaj and he posted a still picture of Chhatrapati Shivaji Maharaj on Instagram. He captioned the post in Marathi as –"आज शिवराज्याभिषेक दिन म्हणजेच संपूर्ण भारतासाठी प्रेरणा दिन. छत्रपती शिवाजी महाराजांना मानाचा मुजरा #शिवराज्याभिषेक #शिवराज्याभिषेक_सोहळा #शिवाजीमहाराज हे अप्रतिम चित्र @pramodmorti या तरूण शिवभक्त चित्रकाराने चितारले आहे!!! त्याच्या या कलेलाही सलाम!!! (Today is coronation ceremony day, the day of inspiration for the whole of India. With respect to Chhatrapati Shivaji Maharaj #Shivarajyabhishek #Shivrajyabhishek_Sohla". It means, "This amazing picture is drawn by a young Shiva devotee painter Ram Pramod Morti !!! Salute to his art too!!!)". Ravi Jadhav's fans are appreciating by posting emojis of hearts, fire, and love in the comment section.
Meanwhile, talking on the front, Siddharth is currently playing the lead role in "Sang Tu Aahes Ka" opposite Shivani Rangole and Saniya Chaudhari. On the other hand, director Ravi Jadhav is currently preparing for the 3rd sequel of his blockbuster film "Timepass".




Image source: SpotboyE archives