Shreya Bugde Grapples With Loss Of Two Loved Ones In less Than 24 Hours Due To COVID-19
Shreya Bugde bursts out in tears on the set of Chala Hawa Yeu Dya because of the loss of her aunts.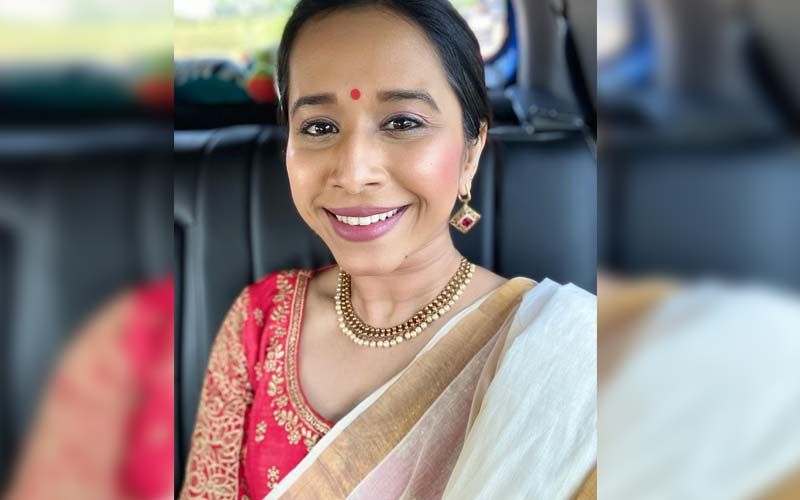 The world is grappling with a pandemic right now and the constant rise in COVID-19 deaths has left the film industry heartbroken. The popular Marathi TV show Chala Hawa Yeu Dya's actress, Shreya Bugde who is known for being humorous and witty and always making the audience laugh, is struggling with the loss of family members.

Shreya Bugde recently lost her two aunts in less than 24 hours due to COVID-19. The sudden death of her aunts left her in great disbelief and bewilderment. After recovering from the grief she appeared on the set of Chala Hawa Yeu Dya where Swapnil Joshi made her speak about her heartbreaking story. Shreya became emotional and burst into tears while talking about her aunts. She said, ''The second wave of COVID took away my two aunts from us in just 24 hours. They both loved me and I loved them so much''.


Earlier, on mother's day, Shreya Bugde posted a childhood picture on her social media with her aunts and poured her into a long message. She wrote, ''Dear Mumma, I know Maa & Archi have left us too soon...they loved you like their own daughter their entire life ..but now what we can do is hold on to the most beautiful memories we have of them ..I am sure they both are watching over us. Let's pray for their souls to rest in love n peace''. Shreya expressed her feelings in such heart-wrenching words which made everyone tear up and feel sympathy for her loss.
Image source: instagram/shreyabugde