Siddharth Jadhav Wishes Wife Trupri Jadhav In An Adorable Anniversary Post Celebrating 13 Years Of Togetherness
Siddharth Jadhav writes an adorable caption for his wife in their anniversary post!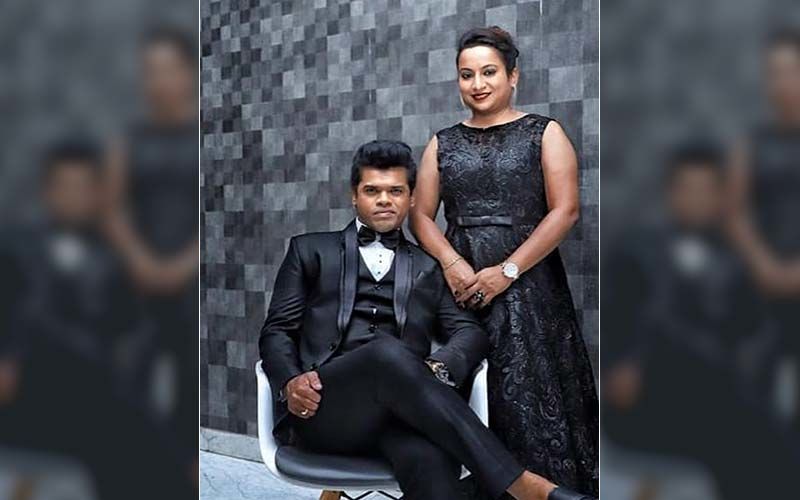 Siddharth Jadhav is a talented Marathi actor and comedian who has ruled over television, film, and theatre Marathi and Hindi industry. His Bollywood films Golmaal, Golmaal Returns, and Simbaa have run successfully but his one true love Marathi always calls him back. His recent film Dhurala broke many box office records! The actor has become a rage on social media because of his thoughtful, sensible, comedy, and entertaining posts during the lockdown. His recent adorable post for wife Trupti Jadhav just gained thousands of likes!
Siddharth posted, "Happy anniversary "Baikoo"....@truptiakkalwar १३ वर्ष... तेरा साथ... तू किती महत्त्वाची आहेस माझ्या आयुष्यात.. हे नव्याने सांगायची गरज नाही...आयुष्यातला सर्वात आनंदाचा क्षण..... lv u alwysssss लग्नाच्या वाढदिवसाच्या खुप खुप शुभेच्छा.. बायको ऽऽऽऽऽऽऽऽऽ ♥️♥️♥️" on his caption.
From Huppa Huiyya to Simba, and from Me Shivajiraje Bhosale Boltoy to Dhurala Siddharth has rocked the entertainment industry. His wife has been his staunch supporter in this journey. Siddhart's love and admiration for his real-life leading lady have won the hearts of social media fans. Up next, Siddharth will also be seen as the sequel of De Dhakka named De Dhakka 2, and Jaago Mohan Pyare.
image source:-instagram/siddharth23oct