Sonalee Kulkarni's Traditional Look In Authentic Marathi Jewelry, Set The Tone For Akshay Tritiya Celebrations
Sonalee Kulkarni wishes her fans Akshay Tritiya and celebrates with a traditional look in authentic Marathi Jewelry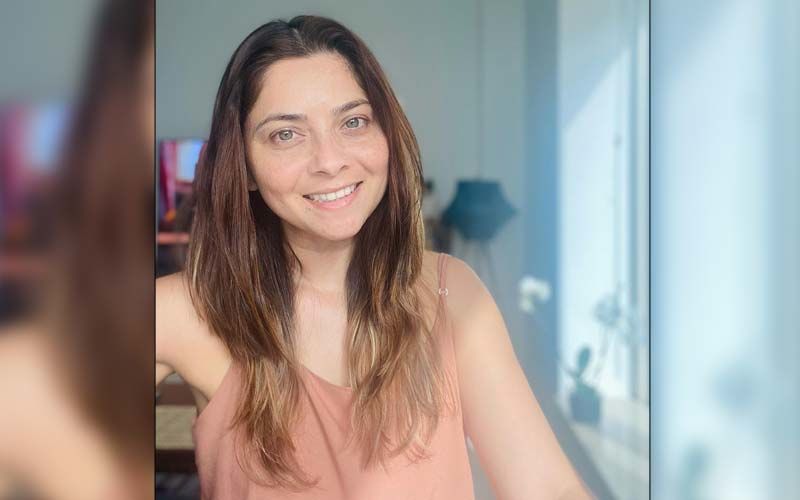 Sonalee is an avid social media user and always amuses her fans with her social media posts. In a recent post, diva Sonalee Kulkarni flaunts traditional look in authentic Marathi Jewelry also set the tone for Akshay Tritiya Celebrations.
She captioned the post – "चिरंतन शुभ फळे देणाऱ्या अक्षय्य तृतीयेच्या या पवित्र दिवशी आपणा सर्वांना सोन्यासारखे तेजस्वी आणि हिऱ्यासारखे कणखर आरोग्य,मनःशांती आणि समृद्धी लाभो या माझ्या आणि #pngjewellers कडून मनापासून सदिच्छा! (On this auspicious day of Akshaya Tritiya, which bears everlasting auspicious results, we all have glittering health like gold and strong like diamonds, Best wishes from me and #pngjewellers for peace of mind and prosperity!)". The fans are pouring their love on the gorgeous actress by commenting on words of appreciation in the comment box.
Meanwhile, on the professional front, Sonalee will appear in Rahul Jadhav's "Tararani" and Hemant Dhome"s "Jhimma" very soon.
Image source: Instagram/sonalee18588