Sonalee Kulkarni To Play Chhatrapati Tararani In Planet Marathi's Upcoming Marathi-Hollywood Film
Sonalee Kulkarni is cast as the lead role in the world's first Marathi-Hollywood film, titled 'Mughalmardini Chhatrapati Tararani'. Akshay Bardapurkar's Planet Marathi and Golden Ratio Films bring UK's biggest film studio onboard.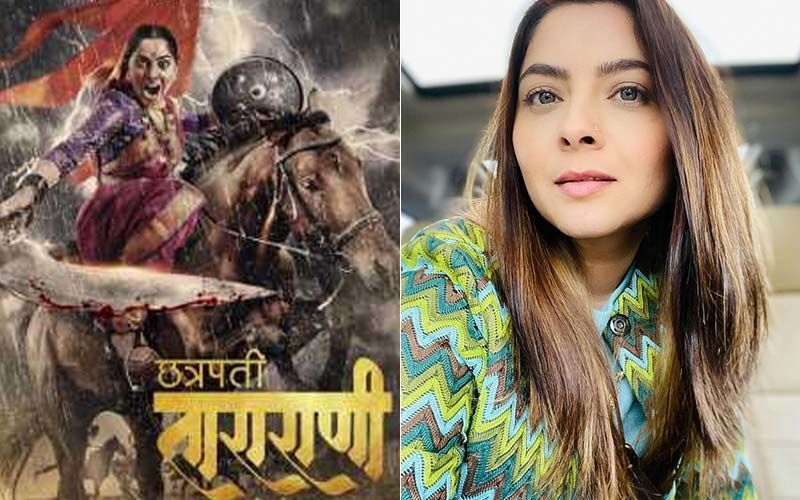 Akshay Bardapurkar's Planet Marathi and Golden Ratio Films bring UK's biggest film studio, Black Hanger Studios, onboard. With many Hollywood productions like Rogue One: A Star Wars Story, Dark Tide, 24: Live Another Day, Top Gear, to their name, Black Hanger Studios back to India after making the high-octane action Indian film RA One. Never before in the history of Marathi films, the industry has witnessed a Marathi Hollywood film. This is all a product of Akshay Bardapurkar's vision to take Marathi films to an international level. Vistas Media Capital powered Planet Marathi's production takes the story of Moghul Mardini Chhatrapati Tararaani.
The film will be titled Chhatrapati Tararaani and is based on one of the greatest epics of valor of the warrior queen Chhatrapati Tararani who fought with the Mughals, Nizamshahi, Aadilshahi, Qutubshahi, Dutch, British, Portuguese, Siddis at the same time! The one who gave tough resistance to Aurangzeb till his grave dug into his own military camp, and ended his dream of destroying the Swarajya! All this while she was widowed at the tender age of 25. This story of the greatness of Maratha women, Marathi pride and Swarajya, will be brought to life on the celluloid by a team of experts. Chhatrapati Tararaani will be directed by popular Marathi director Rahul Jadhav. With films like Hello Nandan and Murder Mestry under his belt, Rahul aims to make the story of Chhatrapati Tararani's great valor a memorable chapter in the history of the Marathi film industry too. After the massive success of Amitabh Bachchan starrer Marathi film AB Aani CD; filmmaker Akshay Bardapurkar has teamed up with Piiyush Singh's Golden Ratio for three new Marathi films namely Goshta Eka Paithanichi, Chandramukhi, and now Chhatrapati Tararani. Now, the latest buzz is that Sonalee Kulkarni is ready to play the role of Moghul Chhatrapati Tararani in
Planet Marathi CMD, Akshay Bardapurkar says, "Chhatrapati Tararani is going to be a golden page in the history of Marathi cinema. Planet Marathi and Golden Ratio are proud to take the story of the Maratha warrior queen Chhatrapati Tararani to the world. This will be the first and one of the biggest Marathi-Hollywood films to go on floors with an international film studio. It is too soon to reveal more details about the film but we have a talented blend of filmmakers, musicians, and artists that are working hard to bring this beautiful presentation to our Marathi audiences. I strongly believe this film has the potential to take Marathi cinema at a newer height."

This mega-blockbuster, one-of-a-kind, film will be produced in both Marathi and English. Chhatrapati Tararani will create history yet again, this time as a first-ever Marathi Hollywood film. The makers are planning a Diwali 2022 release for this mammoth project.