Sonali Kulkarni Remembers Girish Karnad On His Birth Anniversary
Sonali Kulkarni shares a heartwarming message on the occasion of Girish Karnad's 83rd birth anniversary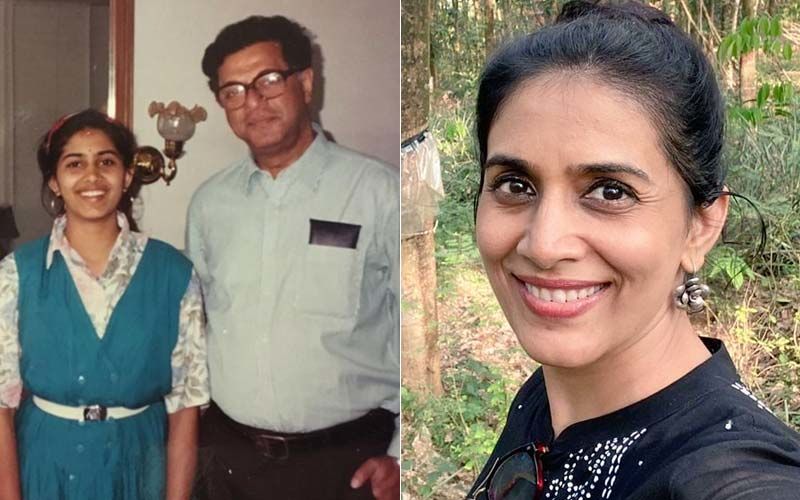 Girish Karnad, a renowned personality known for his prominent work in the Kannada cinema. He was an Indian actor, film director, Kannada writer, playwright, and a Rhodes Scholar, who predominantly worked in South Indian cinema and Bollywood. The veteran actor brought many inspiring movies like Manthan(1976), Dor, Iqbal, and many more to the film industry. The passing of an extremely talented actor like him is still being lamented by many. Remembering his birth anniversary, famous actors like, Sonali Kulkarni shared a heart felting message remembering the evergreen memories she had spent with him.
On Girish Karnad's 83rd birth anniversary, Sonali Kulkarni shared a beautiful picture with him on her social media and wrote ''Memories and memories. I have always written a letter and drawn a greeting card for Girish Uncle since I worked under his direction.. and he would always reply..! One of the hundred reasons why I fondly respect him '' Sonali made her acting debut with the Kannada film ''Cheluvi'' it was her first movie and also the first time working with Girish Karnad During the shoot Cheluvi, the actress surely made a lot of memories and learned from Girish Karnad. Keeping him in her memories and sharing a heartwarming message, Sonali showed the love and respect she still has for her Girish Karnad.
Sonali Kulkarni and Girish Karnad's film Cheluvi won the National Film Award For Best Film on Environment Conservation/Preservation. The film was also included in the 24th International Film Festival in Delhi. Girish Karnad has influenced many artists and the public and is still inspiring many more. He has managed to win 10 national awards for his work in cinema and 7 Filmfare awards in his five-decade-long career.




Image source: Twitter/sonalikulkarni