Sumitra Bhave Passes Away: Hemant Dhome, Sameer Vidwans And Other Mourn The Demise Of This Legendary Marathi Writer
National award-winning director Sumitra Bhave passes away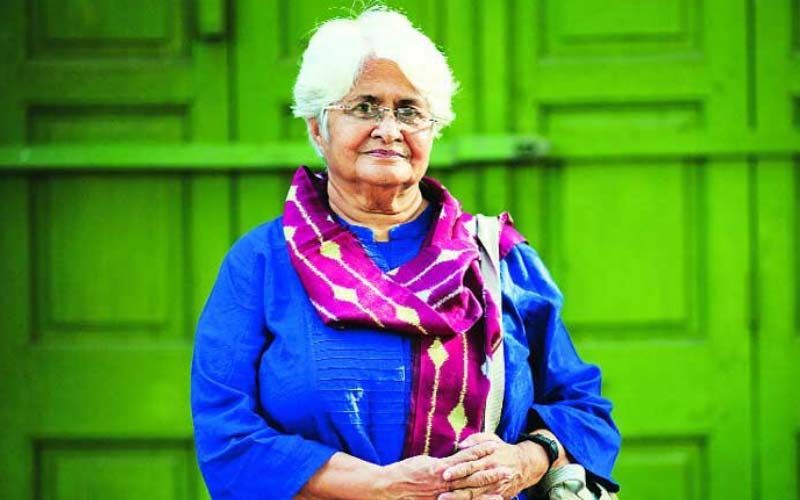 As per reports, Sumitra Bhave was suffering from lung infection and other physical complications. She was admitted to Sahyadri Superspeciality Hospital in Pune where she breathes last. Sumitra Bhave tested negative COVID-19 and after that, she was admitted to the hospital for treatment.
The popular actor, director, writer Hemant Dhome pays homage to the demised director on his twitter handle: "जेष्ठ लेखिका, दिग्दर्शिका अनेक पुरस्कारांच्या मानकरी सुमित्रा भावे यांचे दुख:द निधन... आपले आशयघन, सहजसुंदर काम आमच्या कायम स्मरणात राहील! तुम्ही दिलेली कौतुकाची थाप कायम स्मरणात राहील... (The sad demise of Sumitra Bhave, a veteran writer, and director, who has won many awards ... Your rich and beautiful work will always remain in our memory! The pat on my back will always be remembered...)."
जेष्ठ लेखिका, दिग्दर्शिका अनेक पुरस्कारांच्या मानकरी सुमित्रा भावे यांचे दुख:द निधन...
आपले आशयघन, सहजसुंदर काम आमच्या कायम स्मरणात राहील! तुम्ही दिलेली कौतुकाची थाप कायम स्मरणात राहील... 🙏🏽🙏🏽 pic.twitter.com/YJDSnEO53j

— Hemant Dhome | हेमंत ढोमे (@hemantdhome21) April 19, 2021
The veteran director and writer, Sameer Vidwans also expressed his grief on his Twitter handle. He captioned the post –"सुमित्रा भावे गेल्या! (Sumitra Bhave passed away)".
सुमित्रा भावे गेल्या! 😔

— Sameer Vidwans (@sameervidwans) April 19, 2021
The Popular Marathi film director Sumitra Bhave passed away at the age of 78 in Pune. Sumitra Bhave also directed, produced, and screenwrite many theatres along with several Marathi movies. Sumitra Bhave directed more than 50 short films and few Marathi serials.
Sumitra Bhave had made a unique identity by making films on different social issues like 'Dahavi Fa', 'Doghi', 'Samhita', 'Astu', 'Nital', 'Welcome Home' and many more. She joined hands with Sunil Sukthankar while directing films in the 1980s and the duo directed almost 17 films. Both of them jointly directed films like 'Dahavi Fa', 'Doghi', 'Astu', 'Kaasav' and received National Award for such great work.
Image source: twitter/sameervidwans/hemantdhome21