Sushant Shelar Gets Nostalgic With Sai Tamhankar; Remembers Pritam And Shirin From Duniyadaari
The popular brother-sister duo Pritam (Sushant Shelar) And Shirin (Sai Tamhankar) gets reunited for the 8th anniversary of the 2013 released blockbuster Marathi film, Duniyadari.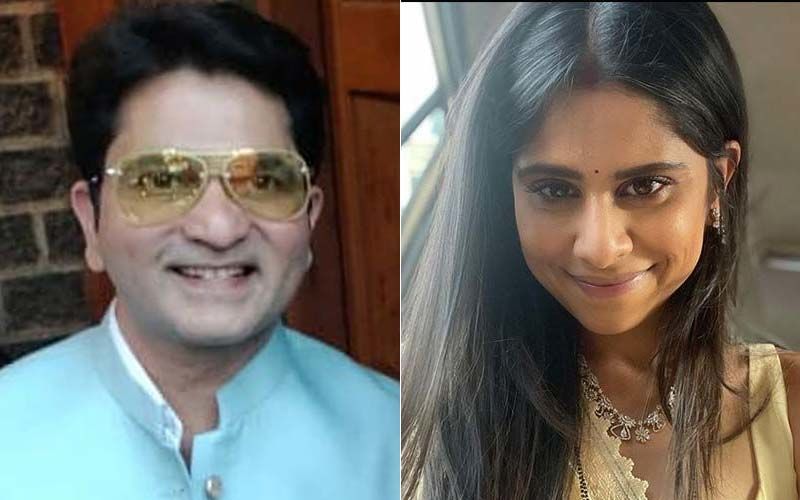 The film 'Duniyadari' based on Suhas Shirwalkar's novel was released in 2013. The characters, songs, and dialogues of this film are still in the minds of the audience. The film completed 8 years on July 19. On this occasion, actor Sushant Shelar shared a post on his Instagram with Sai Tamhankar remembering the brother-sister duo played by them known as Pritam And Shirin.
Sushant Shelar stays quite active on social media and often interacts with his fans. The Duniyadari fame actor recently took to his Twitter handle and shared a few gorgeous pictures of him with his beautiful co-actor, Sai Tamhankar from Duniyadari. He wrote, "प्रीतम आणि शिरीन Twining' Together You are super talented @saietamhankar #saietamhankar #shushantshelar #duniyadari". The Famous brother-sister duo from the film looked adorable and classy in their twinning outfits.
Duniyadari was directed by Sanjay Jadhav. The film stars Ankush Chaudhary, Swapnil Joshi, Jitendra Joshi, Sandeep Kulkarni, Sai Tamhankar, Urmila Kanitkar, Varsha Usgaonkar, Uday Tikekar, Uday Sabnis, Sushant Shelar and Yogesh Shirsath in the lead roles. The love story of Shirin, Shreyas, and Meenu, the romantic, comedy, tragedy, and emotional film of Dingya and Shreyas' friendship, The story of the brother-sister duo entertained the audience. The film was a hit with beautiful songs and a great cast. Even today, these songs from the film 'Zindagi Zindagi, Tik Tik Vajate, Yara Yara, Deva Tujhya Gabharyala' are heard.




Image Source: Instagram/theshelar/saietamhankar , twitter/SushantAShelar