Tattad: A Brand New Teaser Of Rahul Ovhal's Upcoming Romantic Film Is Out Now
Catch the new teaser of Tattad that depicts an adorable love story of two ordinary people.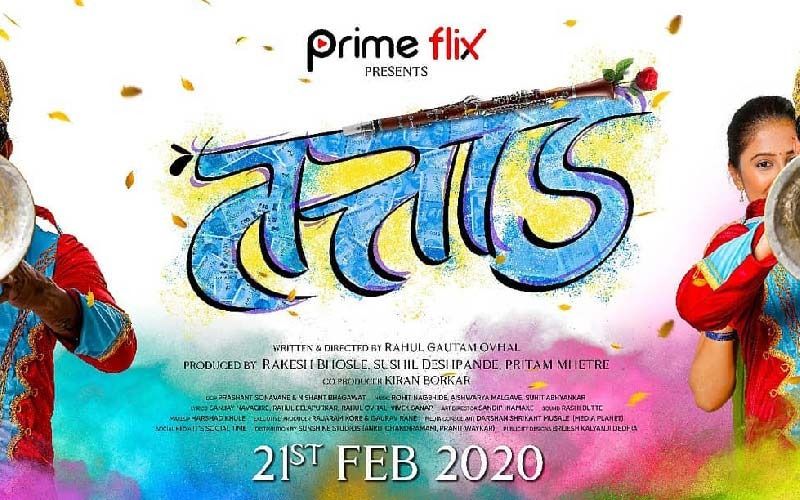 The year 2020 is a power-packed year for Romance. With films like Mann Fakiraa, Miss You Miss, and Prawaas, great cinema with great directors will create an air of romance at the start of 2020. Written and directed by Rahul Ovhal, the upcoming movie 'Tattad' is set to release on 21st February 2020.
Tattad is a story of an ordinary boy who plays the trumpet at the weddings of others. He falls in love and aspires to get married to her. While they are trying to keep their affair a secret, the news gets out in the village and they have to stay apart. What happens next is a question?
The teaser of the film was unveiled by the makers recently. Catch the video here:
The cast took it to Instagram to share their excitement about the poster release. Music is at the heart of this film. While the cast is relatively fresh and not a popular one, the musical stars like Benny Dayal, Hariharan, Jasraj Joshi, Shalmali Kholgade, Sonu Nigam and Anand Shinde are some legends who will make the music of the film a treat to the ears. The music for the movie has been composed by Rohit Nagbhide and Aishwary Malgave, and the songs have been penned by Sanjay Navgire and Rahul Belapurkar.
Tattad is produced by Jeevan Jadhav, Pritam Mhatre, Amit Mane and DK Chetan of Chandrabhaga Productions and DK Films Entertainment. Follow this space to know more about upcoming Marathi films and the latest updates about them!
image source:-instagram/primeflixin