Tejashree Pradhan All Set For The Launch Of Her Digital Play Satalota On Natyamanch
Tejashree Pradhan is ready to bring the real theatrical play-like experience with her upcoming digital play "Satalota".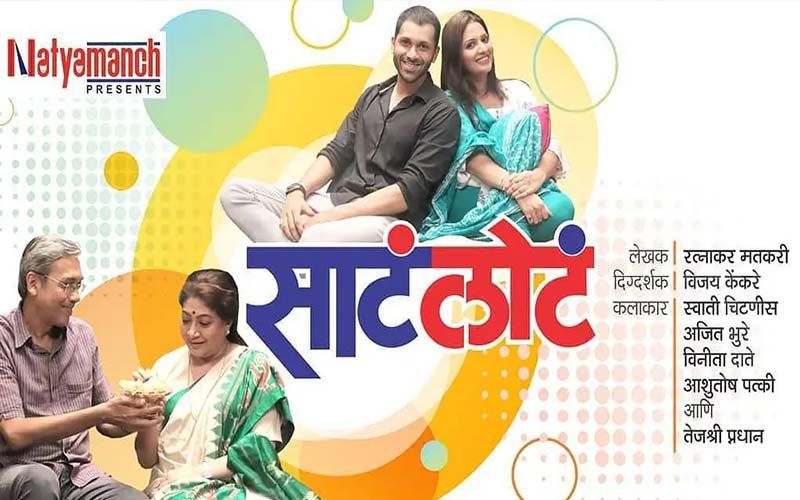 Marathi industry's multi-talented actress, Tejashree Pradhan is always trying her best to showcase her talent in every field. Whether it's acting or production, the actress has never failed to impress everyone with her flawless skills and confidence. She's inspiring the current youth and elders through her movies and shows.
Tejashree Pradhan made her acting debut through her television show "Hya Gojirvanya Gharat" and later bagged the role of Janhvi in "Honar Sun Mi Hya Gharachi" which made her shine in the Marathi Industry. Since then Tejashree has done many Marathi films and shows as well as web series and has launched her very own production house with Kirti Nerkar called TeK productions. Now the latest is that the actress is all set to shine bright on stage with her upcoming digital play "Satalota" which will be streamed on Natyamanch.

Tejashree Pradhan shared this news with her followers on Instagram by posting an official poster of the play and wrote, "हे रसिक प्रेक्षका🙏🏻 माझ्या सारखीच तुमचीही इच्छा असेल की लवकरच आपली नाट्यगृह पुन्हा सुरू व्हावीत. आणि आम्ही छान काहीतरी कलाकृती सादर करायला आणि तुम्ही ती पाहायला जवळच्या नाट्यगृहात यावं... पण तो पर्यंत एका वेगळ्या माध्यमातून आम्ही तुमच्यासमोर आमची कला सादर करीत आहोत. चूक भूल द्यावी घ्यावी. 🙏🏻 @natyamanch_ (नाट्यमंच) या digital मध्यामातून नाटकांना जिवंत ठेवण्यासाठी तुमचे खूप आभार". After seeing her post many theatre drama lovers showered her congratulatory comments and many said they can't wait to watch the play.
Meanwhile, On the work front, Tejashree Pradhan was last seen playing the role of Shubhra Kulkarni in the Zee Marathi's famous TV show "Aagabai Sasubai".



Image source: Instagram/tejashripradhan