Tejaswini Pandit Goes Traditional And Makes Her Mom's Saree Look Like A Fashion Statement
Tejaswini Pandit's 'Marathmola saaj' in her new Instagram post caught our eyes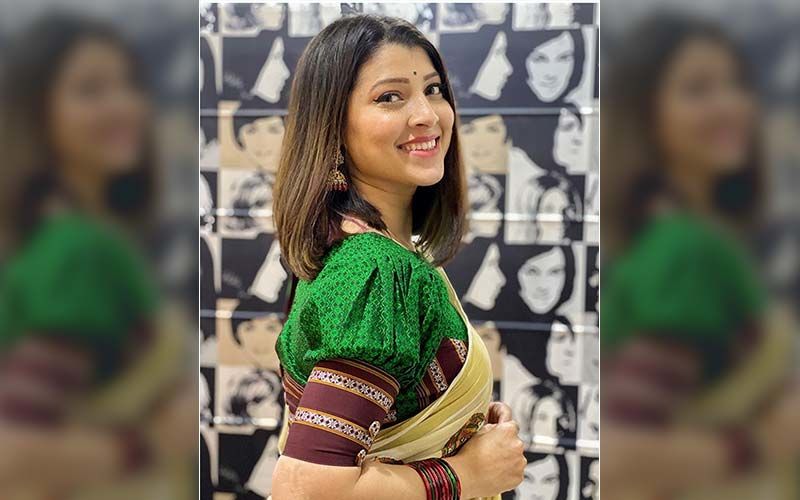 Being a Marathi actress, Tejaswini takes pride in her culture and has been posting their pictures in traditional outfits. In her recent post, Tejaswini Pandit is wearing her mother's traditional saree. The fine print of Kathakali on a white kasavu saree looks gorgeous. The actress wears an iikal blouse to pair with the fine saree.
Friends and celebrities from the industry are buzzing with comments. Prarthana Behere commented with smilies, "Pretty 😍😍😍❤️🤗", Siddharth Jadhav commented saying, "Mayechi sawali... lv u आयेऽऽऽऽऽ", and Rishi Saxena commented, "So pretty 😍".
What caught our eyes in this picture is Tejaswini Pandit's 'Marathmola saaj' and her authentic Marathi look in her new Instagram post. Tejaswini posted a series of pictures, allowing us to be completely mesmerized with her beauty, on her Instagram.
Tejaswini, who is an apparel and jewelry designer and promoter herself, owns a brand with her friend called 'Tejadnya'. Her dressing sense and her unique style of jewelry is something she inherits from her designer side of passion.
Image Source:- Instagram/tejaswini_pandit