Trailer Released For Rinku Rajgurus Upcoming Bold And Dashing Marathi Film
Rinku Rajguru to star in a bold and dashing film that challenges societal norms about beauty, character, and behavior of women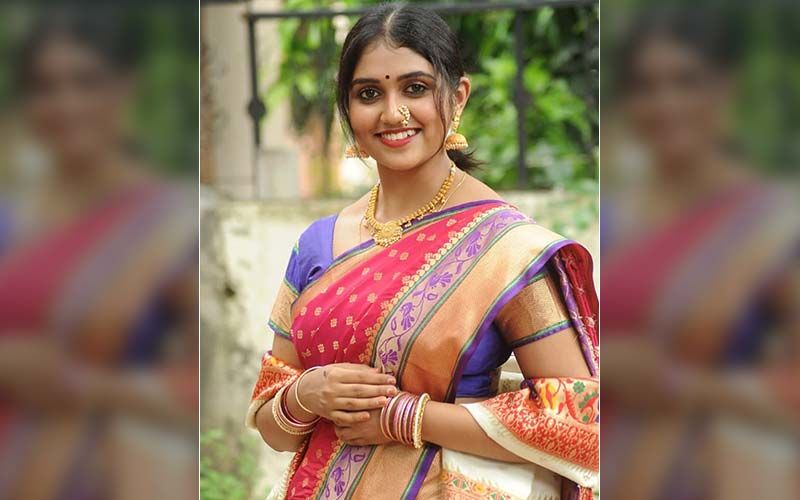 The trailer of Rinku Rajguru's most awaited upcoming film 'Makeup' is out. You may have seen a dashing Rinku in 'Sairat' and 'Kagar'. The one who fights for her love, her family, her pride or her people. 'Makeup' shows you a new version of Rinku. The one where she gets drunk, curses, fights, and challenges the norm of society about beauty, character, and behavior of women.
As per a leading newspaper, the new trailer is out, and you can see Rinku in her bold new avatar. Rinku is in a never before the western outfit. Chinmay Ughirkar is her male lead and is also a part of the new trailer along with Rinku. The film is directed by Ganesh Pandit and the movie will be coming to theatres in the new year on 7th February 2019.
'Makeup' has been in the news ever since they launched the fifty-seven-second clip with Rinku Rajguru in her drunken state faces the city skyline and shouts at them through a large window from the top of the building. Disturbed with city life's belief over makeup, Rinku Rajguru's rowdy character takes a new take on the life of women.
Ganesh Pandit who has given hit films like 'Balkadu', 'Bandh Nylon Che' 'Yellow', 'Hichki' and 'Love You Zindagi', is all set to make this film a success. The film 'Makeup' is presented by Sohan Rockstar Entertainment, Bala Industries Entertainment Pvt.ltd, and Green Apple Media.
Rinku's last release 'Kaagar' directed by National award-winning filmmaker, Makarand Mane gained tremendous fame due to the rocking lead pair of Rinku and Shubhankar Tawde. We hope this one too makes us proud!
Image Source:-Instagram/iamrinkurajguru