Tu Saubhagyavati Ho Fame Harish Dudhade's Video Crooning To Marathi Song Kadhi Tu Goes VIRAL
Harish Dudhade amuses fans with his singing talent, video of crooning Marathi song brings storm on the internet. Watch out!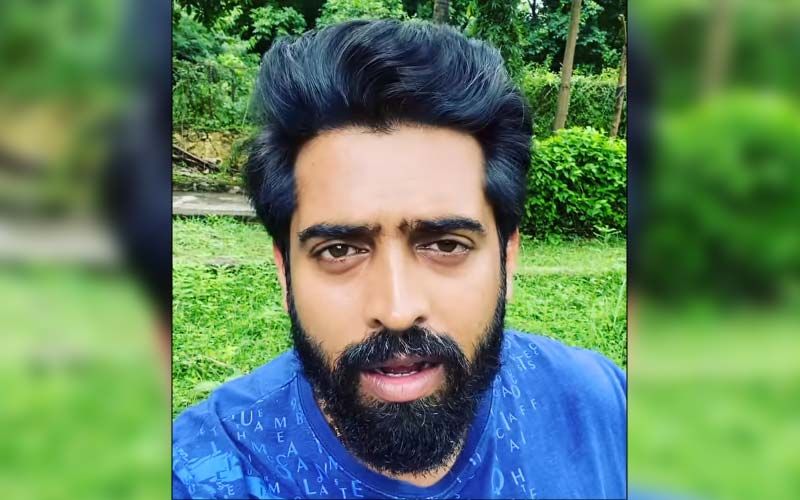 Just imagine a suave, charming, and talented actor who can sing. Yes, he is Harish Dudhade who deserves credit for his magnetic role as Suryabhan Jadhav in popular Marathi TV Show "Tu Saubhagyavati Ho".
Harish Dudhade is an avid social media user and never misses any chance to amuse his fans with his videos on social media. Recently, Harish updated his Instagram handle with a video where he can be seen crooning a Marathi song 'Tu Kadhi' for his fans. Harish simply captioned the post – "कधि तू ..." This romantic song is sung by the popular Marathi singer Hrishikesh Ranade, while, composed by Avinash Vishwajeet. The song is penned by Satish Rajwade and Shrirang Godbole. The Song is filmed on the most loved actors of the Marathi film industry Swapnil Joshi and Mukta Barve from Satish Rajwade's blockbuster movie titled" Mumbai Pune Mumbai". The fans started pouring their love into the actor's posts with comments in the comment section. One of the fans requested Harish to sing a Hindi song as well. That's the real praise for Harish from his fans.
However, Harish Dudhade is a very talented Indian actor and producer. He earned fame for playing the role of Suryabhan Jadhav in Sony Marathi's show Tu Saubhagyavati Ho. Harish has also acted in many television shows such as Menka Urvashi, Saraswati , and Majhe Mann Tujhe Jhale are to name a few.
Meanwhile, on the professional front, Harish Dudhade has earlier played lead roles in the several TV shows like "Nakalat Sare Ghadle" and "Maze Mann Tuze Zale". According to his previous performances, Harish Dudhade has very well created his image as romantic and natural.
Image source: Instagram/harishdudhade_official