Tuze Maze Arrange Marriage: Official Poster Launch Of This Marathi Wedding Drama
The makers of the Marathi movie "Tuze Maze Arrange Marriage" have revealed the poster officially.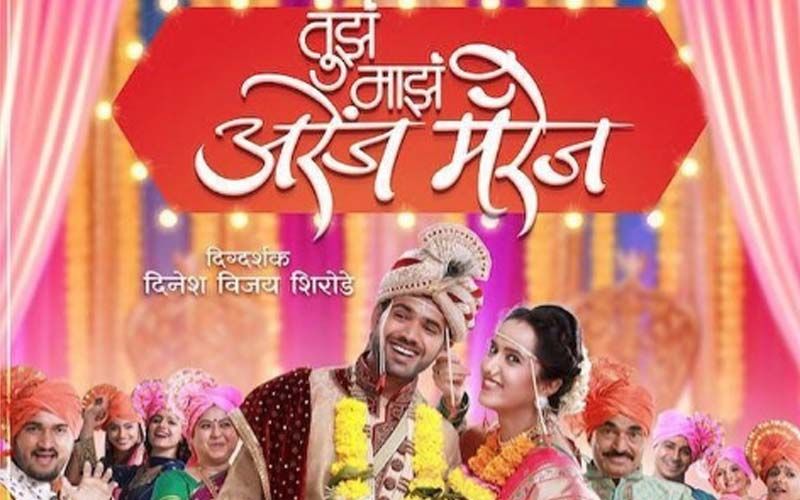 Currently, Marathi movies and filmmakers have amazingly worked on strong content and earning international fame. In the same series, debutant director Dinesh Vijay Shirode has brought a very common yet unusual topic on arrange marriage in his name as "Tuze Maze Arrange Marriage". "Tuze Maze Arrange Marriage" is written by Mayur Pardeshi and the music is composed by Pratik and Prathmesh. The movie is ready to release under the banner of producer Amit Tilvankar and Lakshman Kagne. The producer duo has produced many blockbuster hits like Lathe Joshi, Halal, and Perfume. The stars in key roles are Sayaji Shinde, Abhijeet Chavan, Sunil Godbole, Abhilasha Patil, Bipin Surve, Pritam Kagne, Amol Kagne & Meera Sarang.
Pritam Kagne is quite active on social media and recently she has shared the poster of "Tuze Maze Arrange Marriage". She captioned the post as –"Another Awesome Day. Poster Launch Of My Movie". She summed up the post with some hashtags. The fans and industry colleagues are eagerly waiting to watch the movie on the big screen.
Check here:
The story of this movie gives a very important social message along with entertainment. The producer Amit Lalit Tilwankar said that the purpose of this film "Tujh Majh Arrange Marriage" is to convey the message to the coming generation that when two families get together to decide on a marriage that is the happiest feeling in the world.

Image source: Instagram/pritamkagne