Unlock Brings Theatre Actors Back To The Stage? Sankarshan Karhade And Bhaktee Desai Rehearse
Actor Sankarshan Karhade shares a glimpse of his rehearsal with actress Bhaktee Karhade, showing the comeback of the theatre artists.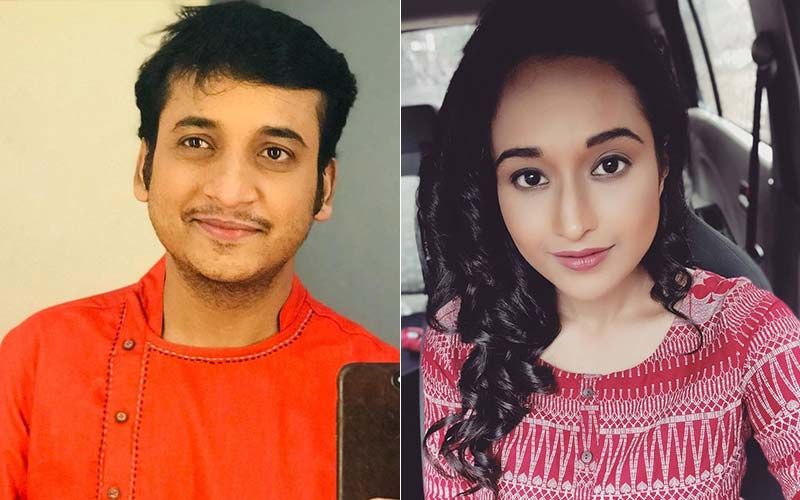 After the unlock the Marathi film and Television industry quickly got back to track. This year we saw many new inventions in the world of Cinema, which aided in the entertainment of people sitting at their houses. With the film and TV industry getting back to normal, our theatre industry has also started its way back to the pre-covid condition. After the invention of E-Play, the theatre industry has shown positive signs of return with the theatres being opened for the audience and artists.
Many renowned theatre artists like Prashant Damle, Kavita Medhekar, Nirmiti Sawant, and many more announced this great news on social. Recently, actor Sankarshan Karhade also shared this great news on social media with his latest post on social media.
With theatres being opened the artists have also got back to work. In his latest post, Sankarshan shared a glimpse of the rehearsal of his famous Marathi play Tu Mhanshil Tasa. As we can see in this post, the actor combined two pictures showing the condition of theatre from his pre-covid show and recent rehearsal. Showing the empty theatre seats from his rehearsal, the actor asked his fans to fill these empty seats by showing their presence at the show. The actor also mentioned that he has done the on-stage rehearsal after 9 long months and he is so happy to be back. Also, his fans look happy, judging by their comments on this post.
As mentioned in the post, the actor is currently rehearsing his famous Marathi play Tu Mhanshil Tasa, starring actress Bhaktee Desai and him. This famous play is directed by actor-director Prasad Oak. The play has been one of the most famous plays of Sankarshan and judging by the response of his fans, it looks like the play will again be getting houseful. The actor has also mentioned the theatres and timings of the show, in the caption. He has also shared the ticket booking link in his caption.
So, what are you waiting for? Hurry up and book your tickets for this amazing play!



Image source: Instagram/sankarshankarhade/bhakteedesai