Vaidehi Parshurami Wraps Up Dubbing For Lokesh Gupte's Next
Lokesh Gupte's next "Runanubandha", the director became emotional and expresses on social media, check out!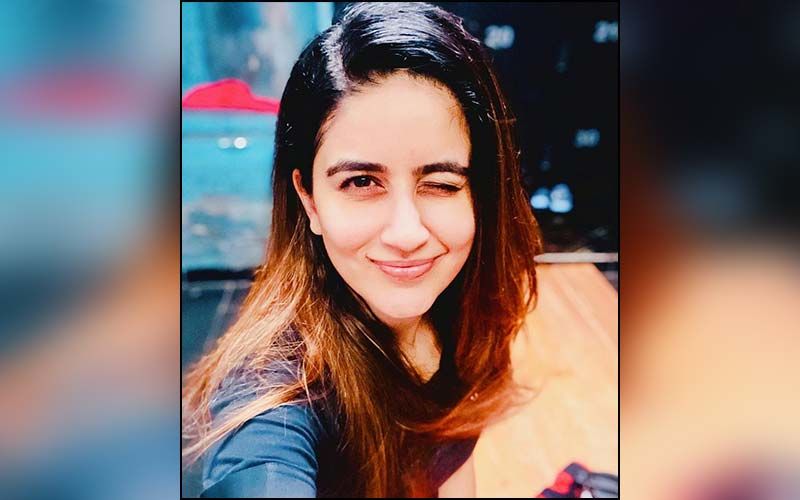 There have been many Marathi film announcements in recent times. The latest in the talk is "Runanubandh", the directorial of actor-turned-director Lokesh Gupte. "Runanubandh" is Gupte's second film as director as he had earlier directed a social drama "Ek Sangaychay".
Lokesh Gupte is an avid social media user and very vocal about his upcoming projects with his fans. In a recent update, Lokesh posted a still with the actress Vaidehi Parshurami and informed about the completion of dubbing of his upcoming Marathi movie "Runanubandh". Lokesh wrote a very emotional note that reads – "Vaidu...The first time I saw you on screen and I decided then and there itself that you will be a pivotal part of my next. And then we started our journey of Runanubandha and yesterday we finished with the Dubbing also... I must say you are a very hardworking girl and an actor with whom I would love to work again and again... We clicked so well... An amazingbond is created between us without taking any effort... That bond will be cherished all my life... You are an effortless actor and dedicated too... Let's meet soon for the next".
Vaidehi Parshurami also became emotional and she wrote in reply – "Oh my god that is so sweet of you! Coming from you, means a lot!!! It's been a fantastic experience for me as an actor and as a human being. You brought out those things that I didn't know even existed in me as an actor! Thank you so much! And yes let's meet soon!"
The fans and colleagues were overwhelmed with Lokesh and Vaidehi's exchange of conversation. They poured their feelings by praising them and said eagerly waiting for the movie.
"Runanubandh" is jointly produced under the banner of Swami Samarth Movies Creations LLP, Swapnil Potdar, and Mahesh Jaukar ." Runanubandh" is an Emotional-Romantic Musical-Social-Thriller Family Drama. The Story is based on the life of a kind and simple man living with his family and his marriage get arranged with a sweet girl- but things get complicated after an incident and bring trouble to his life- but fate plays a vital role, leading to consequences. The movie is slated to release in September 2021.



Image Source: Instagram/lokesh_vijay_gupte