Phulala Sugandh Maaticha, Spoiler Alert, August 6, 2021: Shubham Searches For The Last Belonging Of Kirti's Parents
Phulala Sugandh Maaticha, Spoiler Alert, August 06th, 2021- Shubham searches for the last belonging of Kirti's parents. Kirti gets happy and curious at the same as Shubham gives her the gift that her parents had left for her.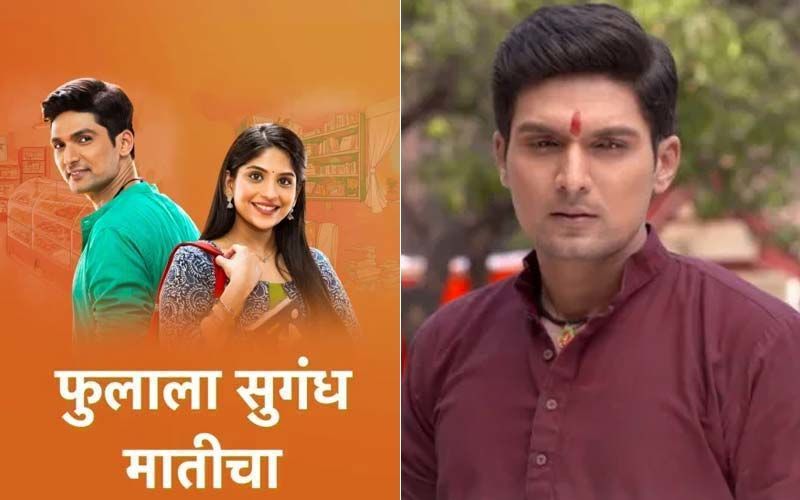 Kirti is making Sagar swear that he won't talk about her dream. Hearing something about dreams, Shubham asks them whose dream are they talking about. Kirti lies to him and changes the topic to the photo frame. But as Shubham tries to tell her about her parents he gets interrupted by Jiji Akka's call.
Jiji Akka scolds Shubham after realizing that he's visited Kirti. Shubham returns to the shop. As he feels troubled after knowing about Kirti's parents, Bhau asks him about what is troubling him. Then he takes Shubham to the temple where Shubham tells him everything. After hearing Bhau, Shubham feels an urge to tell Kirti about her parents.
Further, in tomorrow's Phualal Sugandha Maaticha episode, as he thinks about telling Kirti everything, Shubham remembers something. He remembers that Kirti's parents had something that they wanted to give their daughter. Shubham searches his room for that gift and finds a pen which is the last belonging of Kirti's parents. Preparing a surprise for her, Shubham wraps it up in a gist box.
After wrapping it as a gift, Shubham keeps the box in front of the photo frame of Kirti's parents. While entering the room Kirti notices the gift box with a note written on it, saying "For Kirti from mother and father!". Kirti gets surprised to find a gift from her parents. At that moment Shubham appears in front of her. Kirti asks him about the pen that her parents gifted her. She asks Shubham who kept it near their photo. To which Shubham replies saying that he was the one who kept it there. Kirti gets astonished and asks Shubham how did he get this even though he hasn't met her parents. After that Shubham reveals to her that he has met her parents during their last moments, after the bomb blast they were caught in.



Image source: Hotstar